LASIK Specialists in Blandon, PA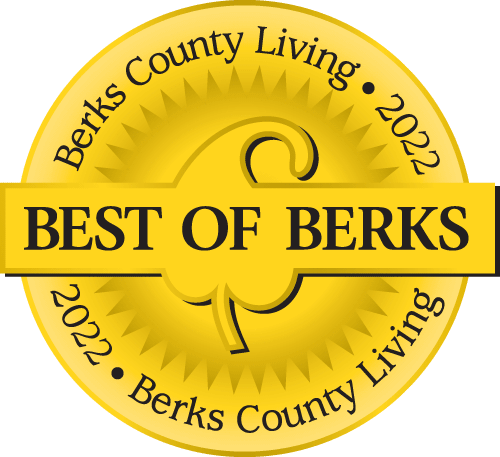 Voted Best of Berks—
eight years in a row!
Friends and family members have likely told you about their great experiences and successes with LASIK surgery. This technique is done to correct vision and you'll be free of contact lenses and eyeglasses. One thing to keep in mind, however, is that not all LASIK is the same. At Eye Consultants of Pennsylvania, our surgeons are LASIK specialists and are available to you in Blandon, PA.
About LASIK Technology
Eye Consultants of PA has a specially designed laser suite that is optimized for your comfort and surgical success. We closely monitor this surgical suite and control parameters such as overall air quality, temperature and humidity, all of which can reduce risks and complications.
The procedure we perform on the vast majority of our patients is called custom bladeless LASIK, a state-of-the-art vision correction technique and our preferred method. Our eye professionals are very thorough and highly selective in choosing patients for bladeless LASIK. Every patient will undergo an extensive screening process that includes an in-depth personal eye examination and consultation with our eye care professionals.
This technique involves use of two lasers. The first, a femtosecond laser, safely and painlessly creates a small thin flap in the cornea. This very precise method stabilizes the cornea and allows for higher levels of vision correction. The second laser is called an excimer laser and is used to reshape the cornea to correct the vision (refractive error). We use the Ziemer Femtosecond Laser, the most advanced LASIK flap technology available today.
Our board-certified surgeons are highly experienced and have decades of LASIK experience. They are also expert Corneal Fellowship Trained Specialists. Our Eye Consultants of Pennsylvania physicians perform this procedure onsite in our fully-licensed outpatient surgical facility, and are the only surgeons in Berks County to offer this option.
What can I expect?
You will meet with the surgeon on the day of your procedure to ask any questions you may have. Just know that the surgical preparation time and pre-surgery relaxation period takes the majority of time, while the actual laser correction lasts less than a minute. Rest assured, we will be with you every step of the way to make sure you are comfortable, safe and satisfied.
Before you leave after the surgery, numbing drops are applied. They typically wear off after 30 minutes, after which you might feel itching, dry eye or light sensitivity. For the rest of the day after your procedure, we ask that you return home to rest your body and your eyes. You will have a follow-up visit 48 hours after the surgery to ensure healing is going according to plan.
Most LASIK eye surgery patients notice a dramatic improvement in vision immediately. While it takes about three months for the eyes to completely heal after LASIK, within a three week period, you can safely resume all of your normal activities.
It is vitally important to not rub your eyes after surgery, and to keep the eyes lubricated for weeks after the surgery while the eyes heal. You will go home with three eye drops: lubricating drops to keep the eye moist, antibiotics to prevent infection and steroids to promote healing. Always use the drops as instructed.
Try LASIK
Did you know that more than a million people have LASIK surgery each year? We want you to be our next patient, so contact Eye Consultants of Pennsylvania today. We are your LASIK specialist in Blandon, PA, and we are ready to meet your eye health needs.
Physician information including education, training, practice location and more.
Call 800-762-7132 or make an appointment online.