LASIK Specialists Leesport PA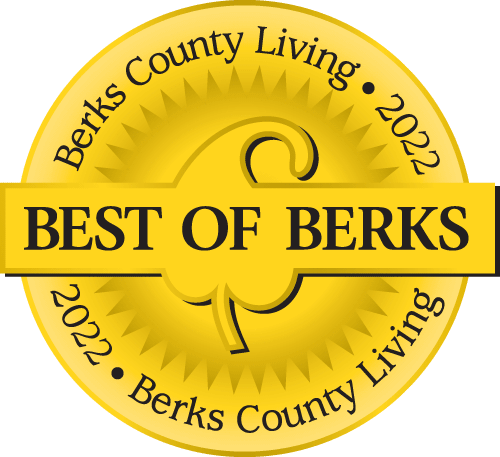 Voted Best of Berks—
eight years in a row!
No doubt, you probably know someone who has had LASIK surgery. They may be urging you to have it too, particularly if you are tired of wearing contact lenses or eyeglasses. Most of our new patients who come in for a LASIK consultation ask whether LASIK is the right surgery for them. If you are in Leesport PA looking for LASIK specialists, come to the Blandon office of Eye Consultants of Pennsylvania to find out whether LASIK is right for you.
More about LASIK
LASIK is short for laser in situ keratomileusis surgery and is the most frequently performed eye surgery today. LASIK is a good option for the majority of our patients. We can correct several types of vision problems including nearsightedness (myopia), farsightedness (hyperopia), and astigmatism. We inform our patients about the recent years' advancements in LASIK that now allow our surgeons to correct much higher levels of refractive error – so much so that many of our patients are able to ditch their glasses and contact lenses altogether.
While there are several LASIK techniques, our surgeons prefer the bladeless all-laser LASIK technique. First of all, more patients are candidates for this particular procedure. Second, the lasers provide such a precision surgery that no stitches are required, and patients recover much faster.
All-laser LASIK uses a femtosecond laser to create the initial corneal incision, and pulses from an excimer laser to do corneal reshaping to correct vision. This LASIK is performed using a customized map of your cornea as a surgical guide.
The procedure has great results with most patients achieving 20/25 (or better) vision. With over 40 million LASIK procedures performed worldwide, there is lots of data to show that the procedure is not only safe but effective. Doctors and researchers have published over 7,000 clinical studies, making LASIK one of the most studied procedures in the world.
LASIK surgery itself has a good track record of safety and efficacy; the procedure has very few side effects. If there are side effects, they are minor, such as temporary dry eye. Your particular result will depend largely on the amount of refractive error we are correcting. For example, patients with a high degree of nearsightedness or farsightedness have good results, but they are less predictable prior to surgery.
Our Patients Are Pleased
LASIK surgery has one of the highest patient satisfaction levels of all surgeries. Patients are very pleased to find out that they are good LASIK candidates. Most patients are, but those with certain pre-existing conditions may not be. We will talk over all the eye test results with you and also discuss all your vision-correcting options with you. Not sure whether you are a candidate? We do a thorough eye exam to determine the answer, so come see us for an initial consultation.
Our patients are simply amazed with their surgery outcomes. We want you to be too! Come see our LASIK specialists near Leesport PA. We are in nearby Blandon, and ready for you to either call us today at 610-378-8500 or visit our Eye Consultants of Pennsylvania website to schedule an appointment.
Physician information including education, training, practice location and more.
Call 800-762-7132 or make an appointment online.