LASIK Specialists Montgomery County, PA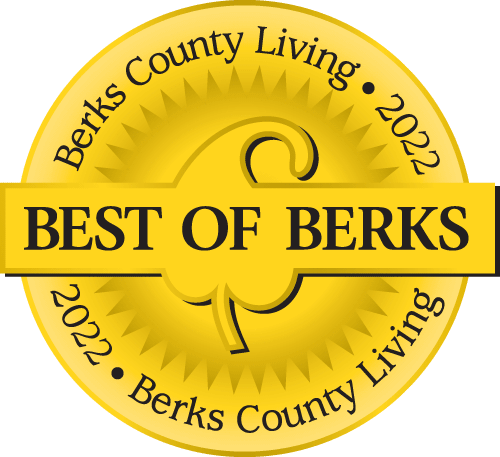 Voted Best of Berks—
eight years in a row!
Are you seeking a long-lasting change to your vision? You may be considering LASIK and wondering if you are a candidate for the procedure. The LASIK specialists at Eye Consultants of Pennsylvania at our Pottstown location in Montgomery County, PA can answer all your questions.
Five Factors
Our eye care team performs an extensive LASIK surgical evaluation in which we consider five factors to evaluate whether you are a good surgical candidate. The good news is that most patients are indeed good candidates for the LASIK procedure.
General health: Patients should have good overall general health. Health issues such as heart disease or diabetes can affect whether you are a good LASIK candidate, as can autoimmune diseases like lupus or rheumatoid arthritis, all conditions which may put you at higher risk. We ask that you bring your complete health history to your initial appointment, and we will also consult directly with your primary care physician.
Eye health: Eye health is certainly a factor as well. The presence of other eye conditions like cataracts or glaucoma may preclude you from being a good LASIK candidate. At the initial appointment, our team performs a complete eye examination. We use sophisticated tests to screen for eye diseases. We want patients to be age 18 or over, because most people achieve ocular maturity by that age. This means that we want you to have a stable vision prescription that has remained unchanged for a minimum of two years.
Corneal health: In addition to general eye health, we closely examine your corneas to look for signs of the cornea being misshapen or too thin. If this happens, we may not be able to adequately reshape the cornea during the LASIK procedure.
Vision Correction: At Eye Consultants of Pennsylvania, we prefer the bladeless LASIK or all-laser technique. Laser surgery allows us to correct higher levels of refractive error in cases of nearsightedness, farsightedness and even astigmatism. In general, we can correct for up to -12 diopters in nearsightedness, and 6 diopters in both farsightedness and astigmatism.
Expectations: It is important for our team members to have a good understanding about your expectations for the LASIK procedure. While LASIK is able to correct for higher levels of refractive error, the surgery does have limitations that we want you to understand. Your goals for the surgery must be aligned with what we are able to realistically achieve in terms of surgical outcome. We strive to ensure that all of our patients are well-informed, so we take as much time as needed to answer questions during the initial consultation.
Our Highly Skilled Surgeons
Our highly skilled LASIK surgeons at Eye Consultants of Pennsylvania are leaders in eye surgery. Even better, our LASIK specialists are in Pottstown in Montgomery County, PA for your convenience. We also have several other locations in nearby counties — Berks, Lancaster, Lebanon and Schuylkill – if those better suit you. Our team wants to answer all your questions about the LASIK procedure, so visit us online or give us a call at 610-378-8500. At Eye Consultants of Pennsylvania, we are ready to schedule your free initial consultation.
Physician information including education, training, practice location and more.
Call 800-762-7132 or make an appointment online.