LASIK Specialists Myerstown, PA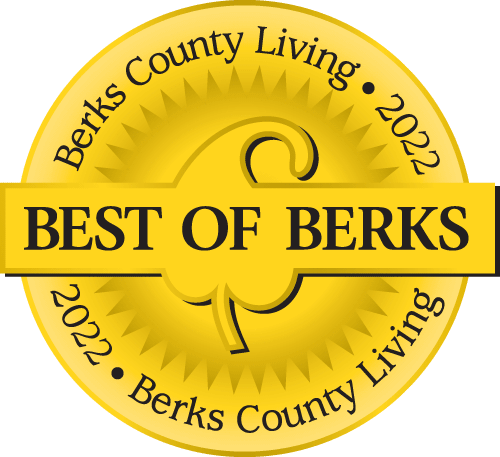 Voted Best of Berks—
eight years in a row!
If you've considered LASIK surgery in the Myerstown, PA area, the experienced specialists in the Lebanon office of Eye Consultants of Pennsylvania will help you learn everything you can about this technique for vision correction.
Our nationally recognized eye surgeons at Eye Consultants of Pennsylvania are the leaders in LASIK surgery in Berks, Lancaster, Lebanon, Montgomery and Schuylkill counties. They are highly skilled and experienced to ensure the best possible LASIK surgery outcomes for you.
Why Choose Us?
As board-certified, cornea fellowship-trained surgeons, our surgeons are counted in the esteemed group of the very best LASIK surgeons in the entire state of Pennsylvania. Together they have nearly 50 years of collective experience and, during that time, have treated thousands of happy patients.
These surgeons were training at renowned institutions like the world-famous Wills Eye Hospital in Philadelphia, the Massachusetts Eye and Ear Infirmary at Harvard Medical School, and University of Cincinnati's Eye Institute.
About the LASIK Technique
Our surgeons use the preferred method of bladeless custom LASIK to correct vision because it is the most technologically advanced of all LASIK eye surgery techniques. Both NASA and the US Air Force and Navy only approve the bladeless LASIK technique for their astronauts, pilots and sailors.
The procedure is also known as "all-laser" LASIK, because it uses two different lasers to safely correct your vision. First, the surgeon uses a femtosecond laser to create a flap to expose the cornea. Next, he or she uses an excimer laser to reshape the cornea to correct refractive error to improve vision. Your cornea is much like your fingerprint or DNA; every eye is unique and, because every patient is unique, we create a customized corneal map unique to your eye to guide the surgeon during the procedure.
Because it is so technologically advanced, the Bladeless Custom LASIK procedure is superior to older and more conventional LASIK techniques that use metal surgical blades called microkeratomes. The advantages are:
Reduced risk associated with use of a metal blade on the eye surface
Creation of a thinner and more precise corneal flap
Greater corneal stability
Correction of higher levels of refractive error
Both eyes can be treated in the same surgery session
If for some reason you are not a good candidate for LASIK, our surgeons will explain the reasoning for that decision and discuss other alternatives with you, such as our photorefractive keratectomy (PRK) technique.
Bladeless Custom LASIK offers the safest and most customized vision correction. LASIK eye surgery is quick and painless, a fact that surprises most patients who are expecting a long procedure and painful recovery.
We first numb the eyes with anesthetic drops; patients do not feel any pain during the 15 to 30-minute surgery. Before you go home, we administer additional eye drops, and ask that you rest your eyes as much as possible for the rest of the day. Patients sometimes experience minor irritation like itching, light sensitivity, or dry eye. You can use dry eye drops and try to get as much sleep as possible. We will ask you to return in 48 hours for a follow-up visit to ensure that you are healing properly. 
If you live or work in Myerstown, PA, give our Lebanon office a call at 717-272-2161 to discuss LASIK surgery. Our consultations at Eye Consultants of Pennsylvania are free and, if LASIK surgery is not the best option for you, we will help you with other options to restore your vision.
Physician information including education, training, practice location and more.
Call 800-762-7132 or make an appointment online.