LASIK Specialists Pleasant Hill, PA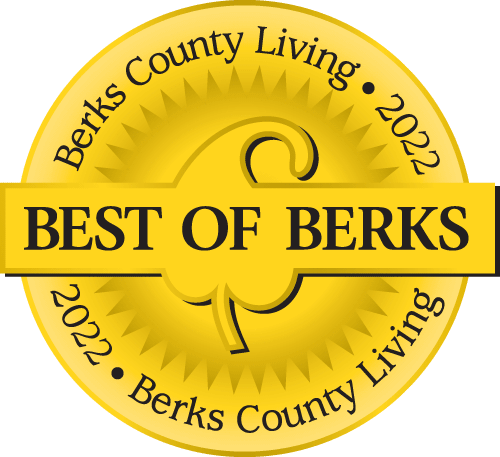 Voted Best of Berks—
eight years in a row!
If you are considering LASIK surgery in the Pleasant Hill, PA area for vision correction, it's important to know that quality matters. You really do get what you pay for. When it comes to your eyes and your vision, make sure to choose the LASIK specialists in the Lebanon office of Eye Consultants of Pennsylvania. You only have one set of eyes, so trust them to our professionals.
Why LASIK?
For many of our patients, LASIK has been life-changing. People experience drastic corrections in vision and finally have the freedom that comes with great vision. Many are able to finally be free of wearing glasses or contact lenses.
Choosing LASIK
If you are considering LASIK, technology and experience both matter. Do your research and know the facts. Not all LASIK practices are the same. Be wary of discount LASIK procedures. You get what you pay for. Often, these discount practices uses older laser technology. Certainly the price is lower, but the procedures are less precise and offer a less predictable outcome for your eyes.
At Eye Consultants of Pennsylvania, our board-certified surgeons use the latest laser vision technology available — custom bladeless LASIK – vision correction that is state-of-the-art. Our fellowship trained corneal surgeons absolutely prefer this method over all other forms of LASIK surgery.
Bladeless LASIK uses two different lasers. First, the surgeons use a femtosecond laser to create a corneal flap — safely and painlessly. Next, surgeons reshape the cornea using an excimer laser, thereby correcting the refractive error to correct vision.
Is LASIK right for me?
You have likely heard from countless family and friends who have raved about their successful LASIK surgery, but you may still be a little hesitant, and that is understandable. You may be wondering whether the procedure is right for you. It is important to know that LASIK can be used to correct several types of vision issues.
Am I a good LASIK candidate?
We use an extensive exam and screening process for every one of our patients. In fact, we consider the screening process to be the most important part of the entire LASIK experience. Rest assured that we will do extensive testing to determine whether you are a good candidate for LASIK.
We will perform a screening for general eye health and do a visual acuity test to quantify your refractive error and the level and type of vision correction you need. We will also perform a pre-surgical dry eye test and dilate your pupils to look at eye function in both low and medium light. We will screen your visual field, do an ocular pressure test and perform an extensive corneal health assessment including thickness and topography measurements.
The Eye Consultants of Pennsylvania Difference
It is important to remember that "discount" LASIK likely means low-grade technology for the procedure, or refers to corrections of only slight nearsightedness. For other issues, like correction of larger amounts of nearsightedness, farsightedness or astigmatism, the cost of LASIK will be higher, so don't be fooled by the "hook" price. Beyond price, there are certainly other considerations as well, like training of surgeons and technology used.
If you live or work in Pleasant Hill, PA. trust your eyes to the best professionals in the area and give us a call at Eye Consultants of Pennsylvania. Our surgeons are LASIK specialists and offer free consultations in our Lebanon office.
Physician information including education, training, practice location and more.
Call 800-762-7132 or make an appointment online.