LASIK Specialists Reading, PA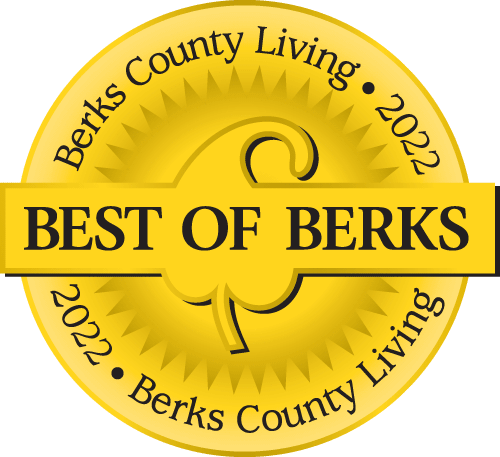 Voted Best of Berks—
eight years in a row!
To be sure your vision is in the hands of the most capable LASIK specialists in Reading, PA, consider the highly skilled surgeons at Eye Consultants of Pennsylvania.
Our board certified cornea specialists are the most experienced LASIK surgeons in Berks County and the only cornea fellowship-trained LASIK specialists in the area. They offer patients the most technologically advanced technique – Bladeless Custom LASIK – which modifies the curvature of the cornea with cool laser beams instead of a surgical blade.
What is Bladeless Custom LASIK?
LASIK surgery can improve the ability of your eyes to focus and reduce your dependency upon glasses or contacts. This is done by sculpting or reshaping corneal tissue based on the unique requirements of your eyes through what is called a "corneal flap."
The traditional way to create a corneal flap is with a handheld instrument, called a microkeratome, which contains a metal blade. Thanks to the state-of-the-art Bladeless Custom LASIK technique, the surgeon can now use a femtosecond laser beam to create the flap.
The benefits include:
96% of patients experience significantly improved vision
Vision improves almost immediately
The procedure is painless
No bandages or stitches are necessary
Enhancements can be made after the initial procedure
Less dependence on glasses or contact lenses after surgery
Risk of complications is very low
Is LASIK Surgery Safe?
Yes; LASIK is a safe and effective option for vision correction. It has been around for nearly 20 years, and more than 21 million LASIK procedures have been performed in the U.S. Over 99% of LASIK patients experience no complications at all and are delighted with the improvement in their vision.
Is LASIK Surgery Painful?
Most patients are surprised to find that LASIK eye surgery is quick and painless. Your eyes are numbed with anesthetic eye drops, and you will not feel any discomfort. Some people feel a little pressure during the 15 to 30-minute surgery, but there is never any pain. After surgery, any minor irritation you may feel can be alleviated with artificial tears and a good night's sleep.
Are You a Good Candidate for LASIK Surgery?
Individuals who are at least 18 years old, have not had previous eye surgery, and have never been diagnosed with an eye disease (such as cataracts or glaucoma), may be good candidates for LASIK eye surgery, but the procedure is not for everyone. Some people have thin corneas, extremely poor vision, histories of infections or health problems, abnormal eye conditions or other issues that make them poor candidates. In these cases, your doctor will discuss other surgical and non-surgical alternatives with you.
If you are considering LASIK eye surgery in Reading, PA and have questions about the procedure or wonder if it's right for you, schedule a free consultation at Eye Consultants of Pennsylvania and our cornea specialists will be happy to help you make a decision.
Physician information including education, training, practice location and more.
Call 800-762-7132 or make an appointment online.