LASIK Specialists Sand Hill, PA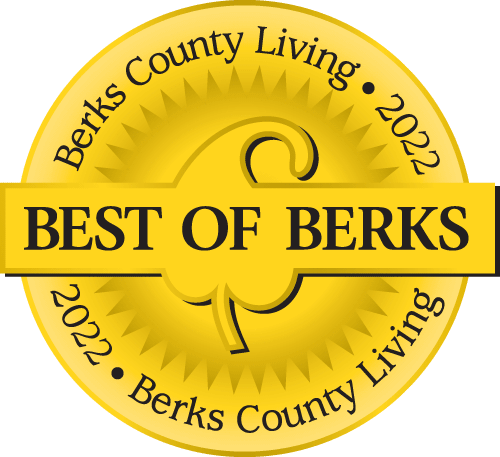 Voted Best of Berks—
eight years in a row!
Certainly you've seen "hook" sales ads for LASIK surgery promotions. While they are tempting and may seem like a bargain, be wary. These ads are too good to be true. Low-cost LASIK also uses low-grade technology. Don't fall for the gimmicks. If you live or work in Sand Hill, PA, come see our LASIK specialists in Lebanon, PA. You will be glad you did because our high-quality LASIK is likely more affordable than you think.
Beware the discounts
Low-cost LASIK ads have a hook. The discount prices are usually only for mild vision corrections, so, if you need a more drastic correction for nearsightedness, farsightedness or astigmatism, the price will often be significantly higher. Most of these advertisements also have other hidden or extra fees not initially advertised.
Even worse, these clinics often use outdated technology, like blade LASIK using a microkeratome blade technique, and that is not a good thing for your long-term eye health.
Custom LASIK
At Eye Consultants of Pennsylvania, we use an all-laser LASIK. It is far more precise and has fewer complications than older, outdated procedures, and it is the only procedure our board-certified, corneal fellowship trained surgeons use. The system is customized for every patient.
Our board-certified surgeons make a customized vision correction map for each eye, then use the latest laser vision technology available to make the correction. It is called custom bladeless LASIK, and it is the state-of-the-art in vision correction technology. Our cornea surgeons absolutely prefer this method over all other forms of LASIK surgery.
How does LASIK restore vision?
LASIK restores vision by reshaping the cornea; the reshaping allows light to once again be properly received by your eye. Our surgeons use your custom profile map to adjust the laser pulses to correct vision.
The first laser creates a corneal flap to expose the cornea, then the second laser reshapes the cornea using single precisely placed laser pulses in a safe and painless manner.
How long does LASIK last?
LASIK surgery restores vision in nearly every patient. Your eyes will continue to change, though, due to normal aging of the eye. You might need reading glasses after age 50, but this is the case whether you've had LASIK or not. Cataracts are also age related, and LASIK won't prevent you from developing them, so you might need surgery down the road for that as well. Regular checkups with your eye doctor can help diagnose and treat these age-related eye problems early.
The Eye Consultants of Pennsylvania Difference
The decision regarding who to trust your vision to is yours, but why wouldn't you choose Eye Consultants of Pennsylvania? LASIK is an investment in your health and your eyesight for years to come. Why wouldn't you want a reputable surgeon with years of surgical experience, and an eye care specialist who uses the latest technology? Your eyes are too important.
In the Sand Hill, PA area, the cost of your LASIK will depend on the type and level of vision correction you need, so come in for a free consultation. The expert LASIK specialists at Eye Consultants of Pennsylvania in Lebanon, PA will answer all your questions so you can decide if LASIK is the right procedure for you.
Physician information including education, training, practice location and more.
Call 800-762-7132 or make an appointment online.