LASIK Specialists Shillington, PA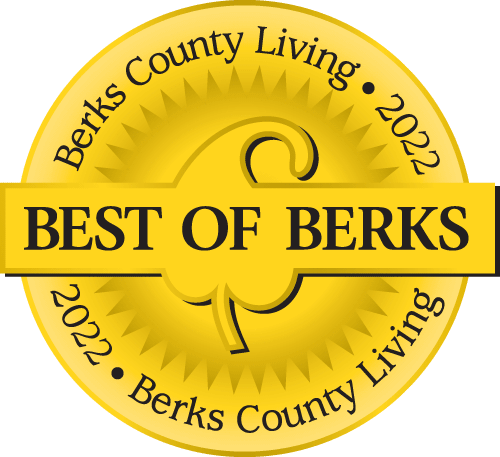 Voted Best of Berks—
eight years in a row!
Ready to ditch the daily cleaning of your eyeglasses or the daily care of contact lenses? If so, you may want to consider LASIK surgery for vision correction. If you live or work in Shillington PA, LASIK specialists from Eye Consultants of Pennsylvania are in nearby Wyomissing ready for you to be our next new LASIK patient.
Is LASIK safe?
One of the first questions our surgeons get from new patients is "Is LASIK safe?" Over 40 million LASIK procedures have been performed worldwide with extremely effective and safe outcomes and a high level of patient satisfaction. Our patients are quite often amazed at how much better their vision is after LASIK. The surgery has very few side effects or complications.
What is the LASIK experience like?
As a new patient, you will first have an initial consultation with our Eye Consultants of Pennsylvania team. We actually have several convenient locations, so visit our website and choose the one that is best for you. At this first appointment, we will discuss your "wish list" for vision correction, evaluate your vision and eyes with a comprehensive eye exam, and determine whether you are a good LASIK surgery candidate. Keep in mind that the overwhelming majority of patients we see are indeed candidates for bladeless LASIK.
If you decide to go forward with the LASIK procedure, we will create a customized map of your cornea(s). We can correct one or both eyes during the same surgery and the surgeon uses this map during the surgery to reshape the cornea(s) to correct vision.
When surgery day comes, we administer eye drops and a mild relaxing sedative before taking you in for the actual procedure which lasts under an hour. After surgery, we monitor you during a brief recovery period, then a family member or friend drives you home to rest for the remainder of the day. LASIK is an outpatient procedure, so after we clear you to go home, you can leave our surgical facility and go home the same day to rest your eyes.
When you wake up the next morning, you will likely be incredibly amazed at how clear and sharp your vision is. In the next few days, as your eyes heal, your vision becomes sharper. We will have you come in for a couple of follow-up visits so that we can check your eye healing and progress. Most of our patients are able to resume normal activities within a few days post-surgery.
Pleased patients
Eye Consultants of Pennsylvania patients are pleased patients, so much so that they often refer family and friends to us to have the LASIK procedure themselves. Chances are, you know someone in Shillington PA who sees the LASIK specialists at Eye Consultants of Pennsylvania in nearby Wyomissing. Since we have several locations, you probably know several of our valued and pleased patients! Considering LASIK? Come in and see us today at Eye Consultants of Pennsylvania. We can't wait to have you as our next new patient!
Physician information including education, training, practice location and more.
Call 800-762-7132 or make an appointment online.