LASIK Specialists Wyomissing, PA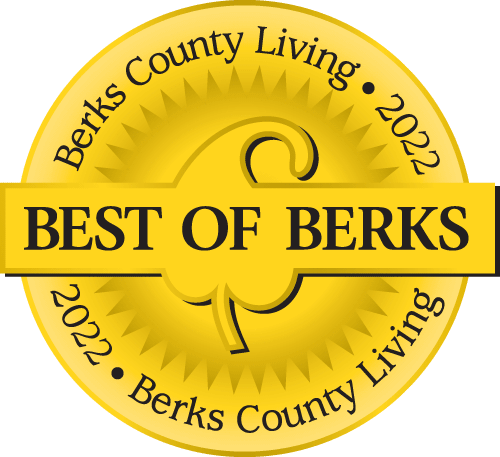 Voted Best of Berks—
eight years in a row!
The best way to prepare yourself for LASIK eye surgery in Wyomissing, PA is to learn as much as you can about it from the experienced specialists at Eye Consultants of Pennsylvania.
Eye Consultants of Pennsylvania is the leading ophthalmology practice in Berks, Lancaster, Lebanon, Montgomery and Schuylkill counties. Our nationally recognized specialists have the skills and experience to deliver excellent LASIK surgery outcomes, and we offer five convenient locations in Wyomissing, Pottsville, Pottstown, Lebanon, and Blandon.
Why Choose Us?
Adam J. Altman, MD, Jonathan D. Primack, MD and Kevin J. Shah, MD are among the very best LASIK surgeons in Pennsylvania. They are board certified, cornea fellowship-trained specialists who have a combined 45 years of experience and have successfully treated thousands of patients.
Dr. Altman was fellowship trained at the world-famous Wills Eye Hospital in Philadelphia. Dr. Primack was fellowship trained at the Massachusetts Eye and Ear Infirmary at Harvard Medical School. Dr. Shah was fellowship trained at the Cincinnati Eye Institute at the University of Cincinnati.
About Bladeless Custom LASIK
Drs. Altman, Primack and Shah prefer Bladeless Custom LASIK, also called "all-laser" LASIK, because they consider it to be the most technologically advanced and safest way of performing LASIK. Bladeless LASIK is also the only type of LASIK approved for NASA astronauts and U.S. Air Force and U.S. Navy sailors and pilots.
Bladeless Custom LASIK offers several important advantages compared to the older, conventional LASIK technique which uses a metal surgical blade:
It reduces the risks associated with passing a metal blade through the surface of the eye;
The precise flap is thinner and allows for greater corneal stability and higher levels of correction;
It allows both eyes to be treated in the same surgery session, one right after the other.
Bladeless Custom LASIK is the most modern technology for safe, accurate and customized vision correction. It promotes greater corneal stability and allows treatment of higher levels of correction than other methods.
Most patients are surprised to find that LASIK eye surgery is quick and painless. Your eyes are numbed with anesthetic eye drops, and you will not feel any discomfort. Some people feel a little pressure during the 15 to 30-minute surgery, but there is never any pain. After surgery, any minor irritation you may feel can be alleviated with artificial tears and a good night's sleep.
Next Steps
Not every individual is a good candidate for LASIK eye surgery. Every eye is unique, and corneas are just as distinctive as fingerprints or DNA. Once you decide to proceed with surgery, you will undergo a comprehensive evaluation of your eyes to test for corneal thickness, pupil size, refractive error, astigmatism, etc., and the surgeon will make a final determination about your candidacy for LASIK surgery.
If Dr. Altman, Primack or Shah determines you are not an optimal candidate for LASIK, they will discuss alternatives with you, such as the PRK (Photorefractive Keratectomy) technique.
If you live or work in Wyomissing, PA, schedule a free consultation with the LASIK specialists at Eye Consultants of Pennsylvania to discuss treatment. If LASIK surgery is not the best solution, other options may help you regain clear vision.
Physician information including education, training, practice location and more.
Call 800-762-7132 or make an appointment online.