Best LASIK Surgeon Berks County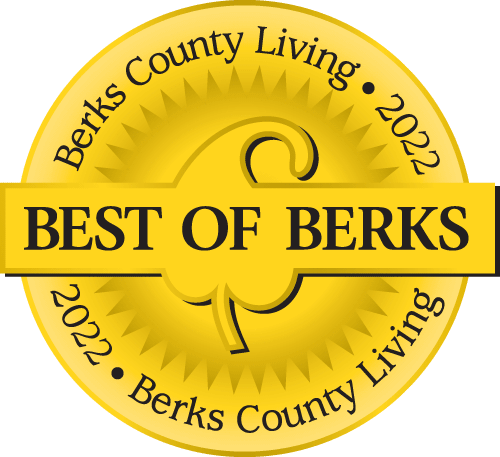 Voted Best of Berks—
eight years in a row!
As you consider your options for LASIK in Berks County, don't just choose a vision correction company; instead, research and choose a specific doctor. It's important to find not only the best LASIK surgeon, but a doctor with whom you feel comfortable.
At Eye Consultants of Pennsylvania, we encourage you to make your decision based on the surgeon's experience, skill, and approach to patient care, as well as the surgery center's reputation and availability of the latest technologies. All LASIK is not the same, and these factors will help you achieve the best possible outcome.
Our LASIK surgery experts, Adam J. Altman, MD, Jonathan D. Primack, MD, and Kevin J. Shah, MD, offer a combined 40+ years of LASIK experience and are the only board certified and cornea fellowship-trained LASIK specialists in the area. They perform all procedures in the safety and comfort of their on-site laser suite in their fully licensed Wyomissing surgery center.
Drs. Altman, Primack and Shah prefer bladeless LASIK, which is also known as "all laser LASIK." This state-of-the-art technique utilizes a femtosecond laser and is the most technologically advanced and safest way of performing LASIK. Bladeless LASIK is the only type of LASIK approved for U.S. Navy pilots and NASA astronauts.
Why Board Certification Matters
Although laser vision correction surgery is extremely safe, it's important to know that your LASIK eye surgeon is board certified to perform this type of surgery.
To become board certified, a doctor must spend several years getting supervised training after medical school. He or she must then pass a written (and sometimes oral) exam to assess his or her medical knowledge and clinical judgment in a particular specialty or subspecialty. Certifications must also be maintained with ongoing education and renewed on a regular basis.
If a doctor is not board certified, it could mean that he or she has never applied for certification or has failed to meet the minimum requirements of the specialty board.
The most qualified doctor to perform your LASIK surgery will be a board certified and fellowship trained ophthalmologist. Any doctor can claim to be board certified, however, so be sure to verify it with the Certification Matters which is operated by the American Board of Medical Specialties, the umbrella organization for 24 individual specialty boards. Dr. Altman and Dr. Primack are board certified by the American Board of Ophthalmology.
Why Fellowship Training Matters
Since laser surgery treats the cornea, we at Eye Consultants of Pennsylvania think a laser surgeon should be both board certified and a corneal specialist, an expert who performs various types of cornea surgery, treats corneal abrasions and infections, teaches other physicians about the cornea, and is capable of handling challenging cornea cases.
Our LASIK surgeons are fellowship trained, which means that they have undergone an advanced course of training in all aspects of corneal disease and care. A fellowship is considered the ultimate training for an ophthalmologist. It means that you will receive the highest standard of care.
Dr. Altman received his fellowship training at the world famous Wills Eye Hospital in Philadelphia. Dr. Primack received his fellowship training at the Massachusetts Eye and Ear Infirmary at Harvard Medical School. Dr. Shah received his fellowship training at the Cincinnati Eye Institute at the University of Cincinnati.
To be sure that your vision is in the hands of the best, most capable LASIK surgeon in Berks County, look for board certified, fellowship trained cornea experts such as those at Eye Consultants of Pennsylvania. Contact us today to schedule a free LASIK evaluation.
To schedule a free LASIK evaluation, call (610) 378-8500.
Physician information including education, training, practice location and more.
Call 800-762-7132 or make an appointment online.