Best LASIK Surgeon Schuylkill County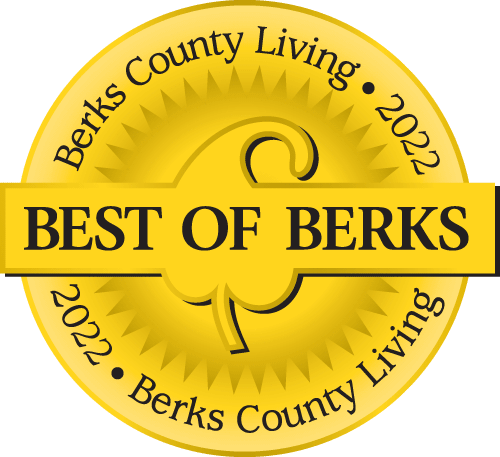 Voted Best of Berks—
eight years in a row!
Looking for an exceptional LASIK surgeon? If you are in Pottsville, Cressona, Mechanicsville, Schuylkill Haven, or elsewhere in Schuylkill County, the LASIK specialists at Eye Consultants of Pennsylvania can provide you with the best and safest laser vision correction.
Our doctors are LASIK specialists and vision correction ophthalmologists who are focused on providing patients with quality care. Adam J. Altman, MD, Jonathan D. Primack, MD, and Kevin J. Shah, MD are board certified, highly skilled LASIK surgeons who use the most advanced equipment including the Bladeless LASIK with the Femtosecond laser.
Drs. Altman, Primack and Shah are also cornea fellowship-trained. Fellows go through extensive additional training under the guidance of highly-qualified experts in the field of corneal and refractive surgery. This extra training is focused on the highest standards of care.
Choosing a Quality LASIK Surgeon
LASIK research can be overwhelming, but there are many resources available at your fingertips that will improve your chances of getting great results.
Make a List – Google can be a handy tool. Make a list of every LASIK surgeon in your area along with contact information. Find each one on the Internet and note any recommendations or complaints you find. Eliminate those with poor reviews or ratings. Visit the websites of the remaining candidates to get a general sense of their background, training and specialties.
Network – Ask your optometrist or family doctor for recommendations. He or she is probably familiar with LASIK surgeons in your area and can give you a well-informed opinion. Ask for references from family, friends and coworkers who may have had a similar procedure, and add their feedback to your list.
Verify Credentials –Look for a board certified and fellowship trained cornea specialist. Any doctor can claim to be board certified, but it may not be true. Verify board certification with the American Board of Medical Specialties. Make sure it is the American Board of Ophthalmology (ABO) that granted the certification.
Schedule a Consultation – Reduce your list to your top 5 choices and schedule a consultation with each surgeon. Discuss you goals and whether you are a good candidate for LASIK, as well as the costs, any potential risks, and possible alternatives. Ask the surgeon about his or her educational background, medical school training and experience with LASIK surgery. Ask as many questions as necessary to get a complete understanding of the procedure and to find the doctor who makes you feel the most comfortable.
Keep in mind that not every person is a good candidate for LASIK eye surgery. Every eye is unique, and corneas are just as distinctive as fingerprints or DNA. When you find a surgeon you like and decide to proceed, you will undergo a comprehensive evaluation of your eyes to test for corneal thickness, pupil size, refractive error, astigmatism, etc., and the surgeon will make a final determination about your candidacy for LASIK surgery.
Drs. Altman, Primack and Shah have performed thousands of LASIK procedures, and are the only board certified and cornea fellowship-trained LASIK specialists in the Schuylkill County area. It's your eyesight; be sure to choose the best surgeon to improve your chances of achieving your best vision.
To schedule a free LASIK evaluation, call (610) 378-8500.
Physician information including education, training, practice location and more.
Call 800-762-7132 or make an appointment online.