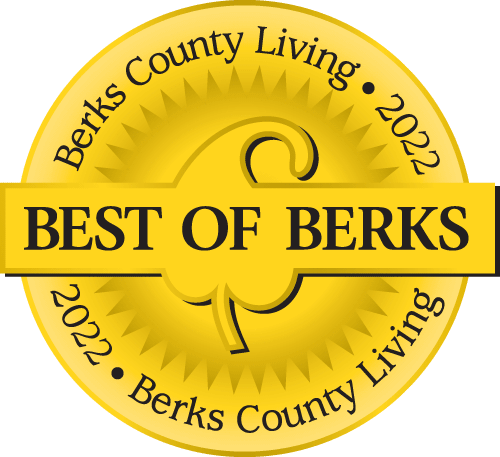 Voted Best of Berks—
eight years in a row!
If you are considering LASIK surgery, the experience of your surgeon makes a huge difference. Just as important, though, is the doctor-patient relationship. At Eye Consultants of Pennsylvania in Lebanon PA, LASIK surgery is available and you will get compassion and expertise with our surgeons.
Expertise
We are the leading eye care practice in our region of Pennsylvania. We offer LASIK surgery in Lebanon PA as well as in several other locations, as well as many, many other comprehensive eye care offerings. Our team is comprised of over 20 experienced ophthalmologists and eye care specialists, and we have a supporting team of over 100 eye care professionals.
Patients choose our team because when it comes to specialized eye care, our doctors are the best-trained; all are board-certified physicians and many are also fellowship-trained in corneal specialties, like Drs. Altman, Primack and Shah. Our surgeons are very well respected by their peers across the globe. That translates to experience you can trust.
Our surgeons prefer bladeless custom LASIK, a state-of-the-art procedure. This offers the surgeon more precision, and it has been our preferred laser vision correction technique for many years. Most of our patients are candidates for this procedure, but if you are not, we will discuss other options.
Compassion
Certainly experience and expertise are important, but so is compassion of the physician. Research studies have shown that there is a direct link between the doctor-patient relationship and patient feelings and mood. In one of many representative studies, 200 patients were studied; a poor relationship was a direct indicator of distress and demoralization regarding health care.
When a patient comes in for that initial consultation, the answers you give our team help us get a much better perspective on the vision correction you are looking for. It is important that your expectations are realistic, so we will spend time discussing things like your work and hobbies to make sure your vision will fit your lifestyle.
When you come in for your initial consultation, our team will spend as much time as needed talking to you about why you are considering LASIK and what your goals and expectations are. LASIK is "game-changing" for many of our patients. Every patient and every eye is unique, so it is important that we talk with you, understand your medical history and perform a comprehensive eye exam. All of these techniques are part of our full assessment.
Education
Our philosophy is that the best LASIK patients are educated LASIK patients. This is why we spend so much time in discussion with you at your evaluation appointment. We want to take as much time as necessary to answer all of your questions and help you explore your options.
Most of our patients tell us they have been considering LASIK for a while, but have hesitated based on unanswered questions. Come in for a consultation. Don't delay your game-changing LASIK. Click here or call 610-378-8500 to arrange for your evaluation appointment today. LASIK surgery in Lebanon PA is at Eye Consultants of Pennsylvania, and just a phone call away.
Physician information including education, training, practice location and more.
Call 800-762-7132 or make an appointment online.