LASIK Surgery Pottstown, PA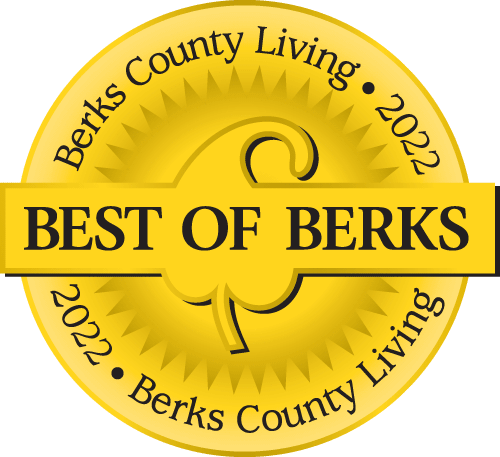 Voted Best of Berks—
eight years in a row!
When patients come to talk to us about LASIK surgery, they want to know what to expect pre-operatively, during the procedure and post-operative phase. Rest assured, LASIK surgery is one of the safest and most effective procedures you can have. LASIK surgery in Pottstown, PA is available at Eye Consultants of Pennsylvania.
Your Pre-Surgery Appointment
We will ask you to come in for a preoperative evaluation which will include a discussion about your medical and eye health history. Our excellent team will perform a complete eye examination, and we will have a discussion with you about why you are seeking LASIK and what your expectations are.
Most people are candidates for LASIK, but sometimes corneas are too thin so LASIK is not an option. We will discuss other options with you. Other measurements such as eye movements and pupil size will also be performed. All of these measurements aid us during the surgery.
After we have collected all these measurements, we will discuss the level of vision correction you need and let you know whether LASIK is your best option. LASIK is best for correcting all levels of myopia, and we can even correct astigmatism as well.
We ask that you stop wearing contact lenses a few days before surgery so that the cornea shape is completely natural going into surgery. This duration varies among patients so we will instruct you during this appointment.
Surgery Day
LASIK is short for laser in situ keratomileusis, an outpatient eye surgery designed to correct refractive errors. At Eye Consultants, we use the bladeless LASIK technique, a two –laser procedure. We use the first laser, called a femtosecond laser, to create a corneal flap, then we use an excimer laser to reshape the cornea to correct vision.
The procedure is short and sweet. We will monitor you for about an hour after surgery, then send you home with the family member or friend who drove you to surgery. We ask that you rest the remainder of the day.
The Postoperative Period
Patients rarely have LASIK complications. Most patients report some slight discomfort for the first 6 hours after surgery. Your eyes may feel gritty for a couple of days as they heal, but we send you home with different eye drop medications (steroid, antibiotic, etc.) to help you recover from the surgery. We will bring you back in the day after surgery to check your healing progress.
After surgery, many patients experience dry eye for the first time, or they have more extensive dry eye after the surgery. This may be the case as the eyes heal, and we can prescribe artificial tears that can be used for weeks after the procedure.
Consider LASIK
If you have been considering LASIK, we hope these answers have been helpful. Come in and see us; we want to make sure we answer all your questions about LASIK. Rest assured, the best LASIK surgery in Pottstown, PA is at Eye Consultants of Pennsylvania. Schedule your appointment with us today.
Physician information including education, training, practice location and more.
Call 800-762-7132 or make an appointment online.