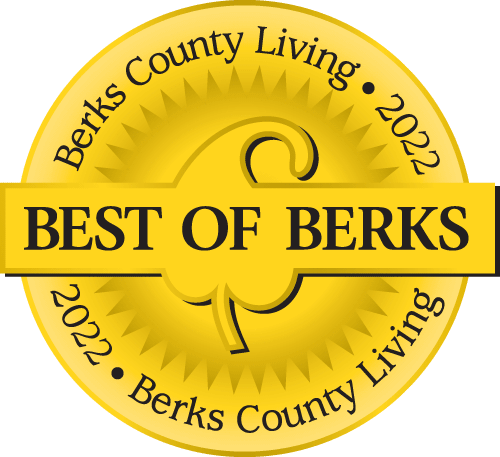 Voted Best of Berks—
eight years in a row!
LASIK surgery (laser in-situ keratomileusis) is a popular method of laser vision correction that is used to improve vision in people who are nearsighted, farsighted, or have astigmatism. When choosing a qualified surgeon for your procedure, should you make a decision based solely on the reviews you read online?
As with any other type of surgery, a good LASIK surgery outcome will depend on a lot of factors, including the doctor's experience, the quality, technology and safety standards of the surgical center, and how carefully the doctor evaluates your eyes before surgery.
We know right away if a coffeemaker, a car, a hotel or a plumber is good or bad, but doctors are another matter. Review sites may provide useful information about them, but many contain highly subjective, emotional opinions that won't necessarily give you a reliable picture of a surgeon's capabilities.
While it may be nice to know how long a patient spent waiting to see their doctor or how courteous the office staff was, most potential patients are more interested in high-quality care and successful treatment outcomes. Outcomes of medical procedures are not always easy to measure; they may not be known immediately.
Most people rely on word of mouth, such as referrals from their optometrist or recommendations from family, friends and coworkers, when looking for an exceptional LASIK surgeon. Online rating and review sites can help you make an informed choice, but should not be your only source of information for these reasons:
Online reviews and ratings are anonymous and unverified.
The ratings are based more on opinion than actual data showing how well a doctor provided treatment or care.
Some "Top Doctors" websites are misleading because they list only those doctors who pay a substantial fee to be listed.
Some doctors (and other types of businesses) pay people to create fake reviews or give discounts for good reviews.
Not enough people take the time to review their doctors. Consequently, the few reviews don't accurately reflect a doctor's treatment or care.
Some doctors ask patients to sign an agreement promising not to post comments about them online.
Few review sites allow doctors to respond to reviews and ratings by patients.
Choosing a LASIK Surgeon
Keep in mind that many ophthalmologists can perform LASIK surgery; they do not have to be board certified. But the most qualified doctor to perform your surgery will be both board certified and fellowship trained.
Fellows go through extensive additional training under the guidance of highly-qualified experts in the field of corneal and refractive surgery, focused on the highest standard of quality and practice.
The cornea surgery experts at Eye Consultants of Pennsylvania, Adam J. Altman, MD, Jonathan D. Primack, MD and Kevin J. Shah, MD, have a combined 40+ years of LASIK experience and are the only board certified and cornea fellowship-trained LASIK specialists in the region. They perform all procedures in the safety and comfort of their on-site laser suite in their fully licensed Wyomissing surgery center.
If you are interested in LASIK surgery, choose a surgeon who is recommended by other doctors, such as your optometrist or family doctor, who are in the best position to judge the surgeons' quality of work. Don't make your decision based on reviews alone. If you have questions, contact Eye Consultants of Pennsylvania for a free evaluation. To schedule a free LASIK evaluation, call (610) 378-8500.
Physician information including education, training, practice location and more.
Call 800-762-7132 or make an appointment online.