LASIK Surgery Wyomissing PA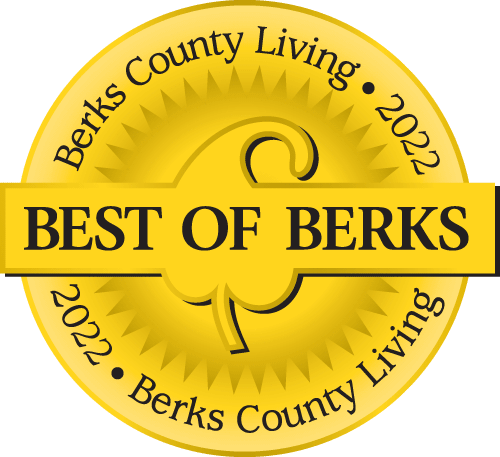 Voted Best of Berks—
eight years in a row!
Have you been considering LASIK surgery, but wondering what the exam and surgery are like? LASIK surgery in Wyomissing PA is available at Eye Consultants of Pennsylvania. We will answer all of your questions about the exam, the surgery and more.
Doctor-Patient Conversation
When a patient first comes to our offices considering LASIK, the first thing we do is have a conversation. The surgeon wants to know why you are considering LASIK and what your goals are for the surgery. Your answers give us a better perspective on your expectations, and we can narrow in on what type of correction you are looking for, such as distance correction, monovision or other correction. We can also have a discussion about whether your expectations are realistic. For example, there is a difference between a patient who wants correction to no longer wear contact lenses versus one who wants to have better vision than contact lenses can provide. The first is realistic, while the second is not.
Medical and Family History
Next, we will obtain a full medical history including your eye history. This step is very important so that we can look for diseases that may affect the outcome of your LASIK surgery. Certain diseases like diabetes and autoimmune diseases can be complicating factors. If you have had other eye surgeries, these may affect LASIK outcomes as well.
Certain medications may affect the LASIK outcome, so it is important that we obtain a list of all medications, including prescription and over-the-counter drugs. Certain drugs can alter the cornea's ability to heal, and antihistamines can complicate dry eye issues post-surgery.
Certain diseases are risk factors for patients who want LASIK surgery, and some of these diseases run in families, so it is important that we have a family history. Lifestyle choices like excess alcohol or tobacco use can alter healing after surgery. It is also important for us to know about your work and hobbies so we can understand about high-risk activities like contact sports.
The Exam
We will first measure both uncorrected and corrected visual acuity, and get a measurement of your current refractive error. These measurements are part of a complete eye exam. We will also perform tonometry measurements, and do a dilated eye exam. We will look for signs of dry eye and treat this before surgery. The main focus of the exam, however, is to look for any abnormalities or irregularities in the cornea. Sometimes, scarring or vascularization of the cornea indicates past infection. We will also examine the eye lens to look for any signs that cataracts may have started forming. If so, LASIK surgery may not be the best option and we can discuss other alternatives.
Many of our patients tell us that they have considered LASIK for quite a while before finally coming in for a consultation. If you are interested in LASIK surgery, don't wait. Instead, come see us and we will answer all your questions. LASIK surgery in Wyomissing PA is at Eye Consultants of Pennsylvania, right here in town. Give us a call today to schedule your initial appointment.
Physician information including education, training, practice location and more.
Call 800-762-7132 or make an appointment online.