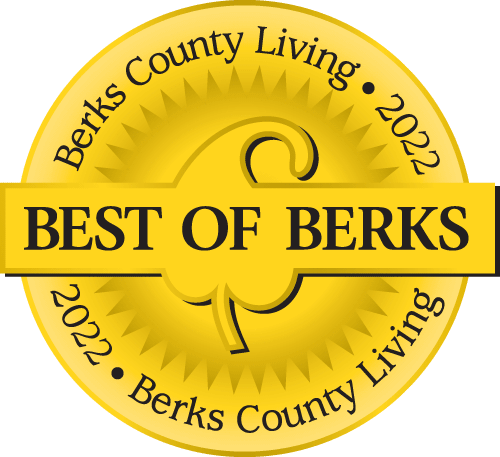 Voted Best of Berks—
eight years in a row!
Are you considering LASIK eye surgery? If you live or work in Wyomissing, PA, schedule a free consultation at Eye Consultants of Pennsylvania. We use the state-of-the-art bladeless LASIK technique.
The LASIK surgery experts at Eye Consultants of Pennsylvania – Adam J. Altman, MD, Jonathan D. Primack, MD, and Kevin J. Shah, MD – have a combined 40-plus years of LASIK experience and are the only cornea fellowship-trained LASIK specialists in the area. They perform all procedures in the safety and comfort of their on-site laser suite in their fully licensed Wyomissing surgery center.
What is Bladeless LASIK?
LASIK surgery is capable of improving the ability of your eyes to focus and reducing your dependency upon glasses or contact lenses. This is accomplished by sculpting or reshaping your corneal tissue through what is called a "corneal flap."
The traditional way to create this corneal flap is with a handheld instrument, called a microkeratome, which contains a metal blade. Thanks to the state-of-the-art Bladeless Custom LASIK technique, however, the surgeon can now use a laser beam instead of a blade to create the flap.
During surgery, a thin flap in the cornea is made using a femtosecond laser. The flap is then folded back, and the underlying corneal tissue is reshaped using an excimer laser. This will improve the cornea's ability to focus light onto the retina and improve your vision. The corneal flap is then placed back into its correct position, and the surgery is complete.
Drs. Altman, Primack and Shah prefer Bladeless LASIK, also known as "all-laser" LASIK, because they consider it to be the most technologically advanced and safest way of performing LASIK. This is the only type of LASIK approved for NASA astronauts and U.S. Air Force and U.S. Navy sailors and pilots.
Can Anyone Have LASIK Surgery?
Laser vision correction has provided excellent results for millions of people (over 21 million in the U.S. alone). If you are at least 18 years old, have not had previous eye surgery, and have never been diagnosed with an eye disease (such as cataracts or glaucoma), you may be a good candidate for LASIK eye surgery.
Eyes are unique like fingerprints, however, and the degree of your refractive error, the size of your pupils, and the thickness of your cornea must be assessed in order to decide which laser and surgical technique will be best for you. These factors are never the same for all patients.
Patients who are nearsighted, farsighted, or have astigmatism can most likely be treated with one of our laser techniques, such as PRK (similar to LASIK but without the flap) or a different vision correction procedure.
The only way to know for sure if you are a good candidate is to schedule a free evaluation with our cornea specialists. Dr. Altman, Dr. Primack and Dr. Shah are very conservative in selecting patients for laser vision correction and must first thoroughly evaluate your eyes.
Whether you are in Wyomissing, PA, or elsewhere in Berks County, the LASIK specialists at Eye Consultants of Pennsylvania have the skills and experience to deliver good outcomes from your LASIK eye surgery.  Contact us to schedule a free consultation and get started on the road to better vision.
Physician information including education, training, practice location and more.
Call 800-762-7132 or make an appointment online.