Macular Degeneration Treatment Montgomery County, PA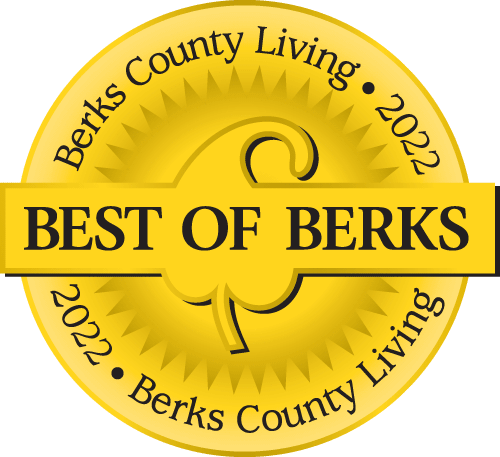 Voted Best of Berks—
eight years in a row!
If you live or work in Montgomery County, PA, and need treatment for macular degeneration (AMD), the physicians at Eye Consultants of Pennsylvania deliver the highest quality eye care in the region.
Retinal diseases, such as macular degeneration and diabetic retinopathy, affect more than 34 million American adults every year. These eye diseases have many of the same symptoms, the most common of which is blurred or distorted vision, and can have a significant impact on your overall quality of life if not detected and treated as soon as possible.
Why Choose Eye Consultants of Pennsylvania?
The staff at Eye Consultants of Pennsylvania includes a nationally-recognized team of specialized ophthalmologists, ophthalmic surgeons and eye care professionals who have been trained by some of the most respected medical facilities in the world and have vast clinical experience in a wide variety of eye disease and surgical services.
Dr. Malloy completed a vitreoretinal fellowship at the Washington Hospital Center in Washington, D.C.; Dr. Cusick completed a medical and surgical vitreoretinal fellowship at the Duke Eye Center in Durham, North Carolina; and Dr. Traband completed a vitreoretinal surgery fellowship at the Scheie Eye Institute at the Penn Medicine Hospital of the University of Pennsylvania.
This experienced team provides state-of-the-art care for macular degeneration in Montgomery, Berks, Lancaster, Lebanon and Schuylkill counties using the latest techniques and treatments. They will evaluate your eyes and help you manage the condition before it causes severe vision loss.
About Macular Degeneration (AMD)
Macular degeneration is a leading cause of vision loss among adults over 50 years of age. The condition damages the macula, the area near the center of the retina that is required for sharp vision. This part of the eye enables you to see details clearly and is essential for tasks such as reading, driving, and even recognizing faces.
There are two forms of AMD – wet and dry. Dry AMD is more common, and nearly 90% of AMD patients are diagnosed with dry AMD. It is diagnosed when yellowish deposits known as drusen begin to accumulate in and around the macula. Drusen are often found in people over age 50.
Wet AMD is considered an advanced form of AMD and occurs when new blood vessels grow underneath the retina and leak blood and fluid. This causes permanent damage to light-sensitive retinal cells and creates blind spots in the central vision. The wet form of AMD usually leads to more serious vision loss.
Macular Degeneration Treatment
If your eye doctor finds that you have AMD, the treatment will depend on which stage the disease is in and whether it is the dry form or the more advanced wet form.
Currently, there is no medical treatment for dry AMD. Studies have been done that suggest that certain vitamins and minerals may slow the disease's progression.
Wet AMD can be treated with laser surgery, photodynamic therapy (PDT) with or without injection of steroids into the eye, and the painless injection of drugs that attempt to stop abnormal blood vessel growth in the retina.  But AMD and vision loss may still progress in spite of the treatment.
For more information about macular degeneration treatment in Montgomery County, PA, contact Eye Consultants of Pennsylvania and our retinal specialists.  We have five convenient locations in Pottstown, Pottsville, Lebanon, Blandon and Wyomissing.
Physician information including education, training, practice location and more.
Call 800-762-7132 or make an appointment online.