Does Medicare Cover Cataract Surgery?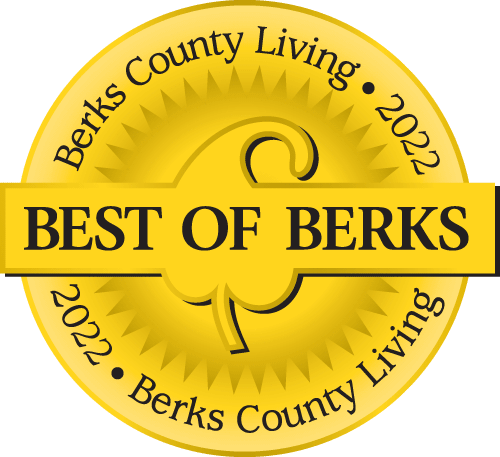 Voted Best of Berks—
eight years in a row!
Cataracts are one of the leading causes of vision impairment, but there is no reason to suffer with them. If you are eligible for coverage, Medicare will cover medically necessary procedures like cataract surgery based on the health plan and other insurance coverage you may have.
There are several different types of Medicare plans, including Original Medicare, Medicare Advantage Plans (like an HMO or PPO), and others. Although they have many benefits in common, the rules vary by plan and some coverage will depend on where you live. It's important to contact your plan directly for answers to your questions.
Original Medicare
Original Medicare will cover only the cost of conventional monofocal intraocular lenses (lenses that are not presbyopia or astigmatism-correcting). These conventional lenses will give you good distance vision, such as for when you're driving. For near or intermediate vision, such as reading or using the Internet, most people with monofocal lenses will need to wear glasses after cataract surgery.
If you are eligible for Original Medicare coverage, Medicare will pay for the following expenses:
Eye exams to evaluate you for signs and symptoms of eye disease; and
Doctor and facility services and supplies that are required to insert a conventional intraocular lens (IOL) during cataract surgery; and
The cost of the conventional IOL implanted during cataract surgery; and
One pair of eyeglasses (with basic frames) or contact lenses after each cataract surgery involving the insertion of an IOL (and only from a supplier enrolled in Medicare).
Prescription medications required after cataract surgery, such as special eye drops, are usually partially covered by Medicare Part D.
Most of the expenses listed above are covered under Medicare Part B. You will typically be responsible to pay a 20% coinsurance for the surgery plus your Medicare deductible, and will be required to pay for any expenses not covered by Medicare.
If you and your doctor decide that a different type of IOL may work better for you, such as a multifocal lens (presbyopia-correcting) or a toric lens (astigmatism-correcting), Medicare will not make payment for services that are specific to the insertion, adjustment, or other subsequent treatments related to these other lenses. For example, Medicare does not cover the rotation of a toric IOL to properly align the axis. You will be required to pay the difference in cost between these lenses and conventional lenses out of your pocket or through a supplemental insurance plan.
If you are covered by a Medicare Advantage Plan, you will likely be covered for eyeglass frames and one pair of eyeglass lenses or contact lenses every 24 months.
Many Original Medicare subscribers purchase a supplemental insurance policy to cover the 20% coinsurance and their other out-of-pocket expenses. Some patients are also covered by a spouse's employer-sponsored health plan. If you have these types of coverage in addition to Original Medicare, please be sure to bring it to the attention of our staff.
Importantly, since Medicare and other health insurance rules are constantly changing, it is very important that you check with your insurance provider for the latest inclusions and exclusions regarding your plan.
The Next Step
If you suspect you may have a cataract because you are experiencing cloudy or blurred vision, sensitivity to sunlight, glares and halos around bright lights (especially when driving), or difficulty with daily activities such as reading, watching TV and golfing, the first step is to have your eyes examined by one of the cataract specialists at Eye Consultants of Pennsylvania.
Medicare does not generally cover routine eye care but does cover surgery to remove a cataract and replace it with a clear lens.  If you would like to learn more about how the state-of-the-art surgical techniques we use at Eye Consultants of Pennsylvania may help, please get in touch with us for an evaluation. We serve patients throughout Berks County, Schuylkill County and the areas surrounding Reading, Pottsville, Pottstown, Lebanon and Wyomissing, PA.
For an appointment, call toll-free 1-800-762-7132.
Physician information including education, training, practice location and more.
Call 800-762-7132 or make an appointment online.