Ophthalmologists in Berks County, PA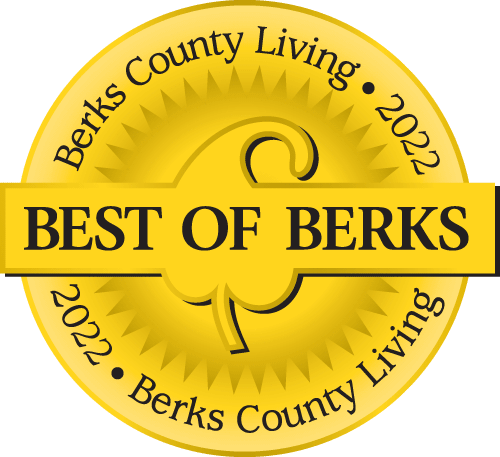 Voted Best of Berks—
eight years in a row!
If your eyes are generally healthy, both optometrists and ophthalmologists in Berks County, PA are qualified to provide your care. If you think you may have a cataract, glaucoma, diabetic retinopathy, macular degeneration or another serious eye problem, however, you should seek care from an ophthalmologist who is specially trained to treat these conditions.
The staff at Eye Consultants of Pennsylvania includes a nationally-recognized team of specialized ophthalmologists, ophthalmic surgeons and eye care professionals who have been trained by some of the most respected medical facilities in the world and have vast clinical experience in a wide variety of eye disease and surgical services.
What is an Ophthalmologist?
Ophthalmologists are medical doctors (MD) or osteopathic doctors (DO) who specialize in the eye. They are trained to perform surgery, such as LASIK laser vision correction, cataract removal, retinal detachment surgery, as well as surgery related to eye trauma. They have additional training in the diagnosis and treatment of complex eye conditions, and they can prescribe a broader range of prescription medications than optometrists.
In general, ophthalmologists must have at least four years of college, four years of medical school, one year of internship, and a minimum of 3 years in a hospital-based ophthalmology residency to earn their medical degrees.
One factor that sets Eye Consultants of Pennsylvania apart from other practices is that all of our doctors are board certified in their fields. To become board certified, a doctor must spend several years in supervised training after medical school. He or she must then pass exams that assess his or her medical knowledge and clinical judgment in a particular specialty or subspecialty.
Some ophthalmologists, including our eye surgeons, are also fellowship-trained. This means they have gone through extensive additional training under the guidance of highly-qualified experts in the field of ophthalmic surgery. This extra training focuses on the highest standards of care.
Why Choose Eye Consultants of Pennsylvania?

Founded in 1972, Eye Consultants of Pennsylvania has provided Berks, Schuylkill, Lancaster, Lebanon and Montgomery counties with high-quality eye care for nearly 50 years.
We are the leading ophthalmology practice in the region, with five convenient locations in Wyomissing, Pottsville, Pottstown, Lebanon and Blandon.
Our ophthalmologists have been trained by some of the most respected medical facilities in the world, including the Scheie Eye Institute in Philadelphia, Duke University Medical Center in Durham, Massachusetts Eye & Ear Infirmary at Harvard Medical School in Boston, Wills Eye Hospital in Philadelphia, and the Wilmer Eye Institute at Johns Hopkins in Baltimore.
The ophthalmologists at Eye Consultants of Pennsylvania utilize the most advanced specialized instruments and equipment to analyze and optimize the outcome of every treatment and procedure.
We offer comprehensive eye care for every age group and work as a team to ensure that you get the most appropriate care you need and deserve for your eyes.
When patients require surgery, we offer them the highest level of safety in our state-of-the-art surgical suites.
When you are looking for highly skilled ophthalmologists in Berks County, PA, get in touch with Eye Consultants of Pennsylvania. We are dedicated to fulfilling all of your family's eye care needs.
Physician information including education, training, practice location and more.
Call 800-762-7132 or make an appointment online.