Ophthalmologists in Lancaster, PA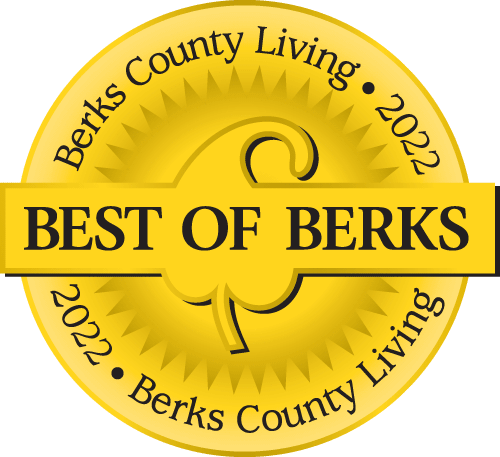 Voted Best of Berks—
eight years in a row!
When you need knowledgeable and expertly trained ophthalmologists in the Lancaster, PA area, consider the specialists at Eye Consultants of Pennsylvania.
We are the leading full-service ophthalmic and ophthalmology practice serving Berks, Lancaster, Lebanon, Montgomery and Schuylkill counties, and we offer five convenient locations in Blandon, Pottstown, Pottsville, Lebanon and Wyomissing.
The staff at Eye Consultants of Pennsylvania includes a nationally-recognized team of specialized ophthalmologists, ophthalmic surgeons and eye care professionals who have been trained by some of the most respected medical facilities in the world and have vast clinical experience in a wide variety of eye disease and surgical services.
We offer a comprehensive range of eye care services for all stages of a patient's life, including:
Pediatric Eye Center: Pediatric eye problems can be very different from adult eye problems, and our pediatric team is specially trained to manage and treat the eye conditions of infants to teenagers.
LASIK Eye Center: Laser vision correction has provided excellent results for over 17 million Americans. If you are at least 18 years old, have not had previous eye surgery and have never been diagnosed with an eye disease (such as cataracts or glaucoma), you may be a good candidate. Our specialists are the only board certified and cornea fellowship-trained LASIK specialists in the area.
Diabetic Eye Center: Diabetic retinopathy is the leading cause of blindness among U.S. adults aged 20 to 74 years. Because diabetes is on the rise in the United States, it is estimated that the number of Americans aged 40 and older who have the disease will triple from 5.5 million in 2005 to 16 million by the year 2050. Our team of eye specialists can help you prevent blinding eye disease.
Cataract Eye Center:  This very common eye problem is most often associated with the aging process, but trauma or injury to the eye, certain medications, unprotected exposure to UV light, diabetes, and other medical conditions may also cause cataracts. Children can also be born with them. Our cataract specialists have been trained by some of the most prestigious medical facilities in the world.
Glaucoma Eye Center: Glaucoma, often called the "silent thief of sight," is one of the leading causes of preventable blindness worldwide, affecting over 3 million Americans and 70 million people across the globe, most of whom don't even know they have it. Talk with one of our glaucoma specialists about the risk factors, the importance of early detection, and treatment options available before it's too late.
One factor that sets Eye Consultants of Pennsylvania apart from other practices is that all of our doctors are board certified in their fields, and our surgeons are all fellowship-trained. We are committed to providing you with the best possible care and treatment.
If you are looking for exceptional ophthalmologists in the Lancaster, PA area, Eye Consultants of Pennsylvania can provide you with the highest caliber of eye care in the region. Give us a call today to schedule an appointment.
Physician information including education, training, practice location and more.
Call 800-762-7132 or make an appointment online.