Ophthalmologists in Reading, PA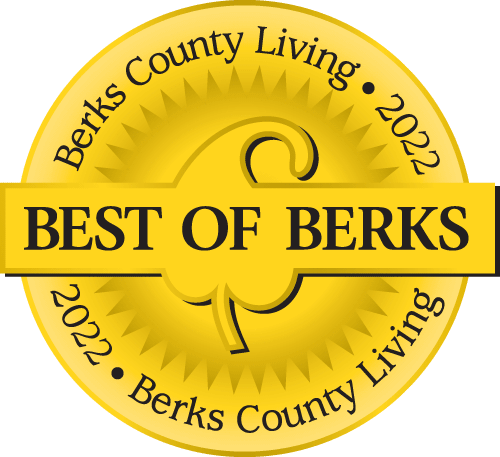 Voted Best of Berks—
eight years in a row!
If you are looking for exceptional ophthalmologists in Reading, PA, the team at Eye Consultants of Pennsylvania is committed to providing you with the best possible care and treatment.
Eye Consultants of Pennsylvania is the leading ophthalmology practice in the region, with five convenient locations in Wyomissing, Pottsville, Pottstown, Lebanon and Blandon.  Services are provided by a team of board certified, fellowship-trained ophthalmologists and a patient-friendly staff of over 100. We have provided the community with exceptional eye care for nearly 50 years.
About Our Services
Eye Consultants of Pennsylvania offers a wide range of ophthalmology services within one practice, including:
LASIK Laser Vision Correction
No-Stitch Cataract Surgery
Diabetic Eye Care and Treatment
Retina Care and Treatment
Glaucoma Care and Treatment
Cornea Care and Treatment
Pediatric Eye Care and Treatment
LASIK Laser Vision Correction
Our LASIK experts, Dr. Adam Altman, Dr. Jonathan Primack and Dr. Kevin Shah, are the only board certified and cornea fellowship-trained LASIK specialists in the area. Their preferred technique for laser vision correction is the state-of-the-art bladeless, or "all-laser," LASIK procedure, which modifies the curvature of the cornea with cool laser beams instead of a surgical blade. This technique offers an unprecedented level of safety, precision, and comfort.
No-Stitch Cataract Surgery
Our board certified cataract specialists perform most surgeries using ultrasound (high frequency sound waves) to soften the cloudy lens, remove it through a tiny incision, and replace it with an artificial intraocular lens (IOL). In most cases, no stitches are required because the self-sealing incision is so small. And, because there are no uncomfortable stitches to care for, there are fewer post-surgery restrictions on your activities.
Diabetic Eye Care and Treatment
Diabetes can damage the retina. Retinal diseases, such as diabetic retinopathy and macular degeneration, affect more than 34 million American adults every year. These eye diseases have many of the same symptoms, the most common of which is blurred or distorted vision, and can have a significant impact on your overall quality of life if not detected and treated as soon as possible.
Glaucoma Care and Treatment
There have been many recent advancements in the treatment of glaucoma. If you are diagnosed with glaucoma, your specialist may recommend prescription eye drops, pills, laser surgery, or another type of conventional surgery. Each patient is unique; it's important to work with your ophthalmologist to find the treatment that is right for you.
Pediatric Ophthalmology
The board certified pediatric specialists at Eye Consultants of Pennsylvania provide comprehensive pediatric eye care ranging from eye exams to eyeglasses to treatment of the most complex childhood eye diseases and disorders, such as amblyopia ("lazy eye"), strabismus ("wandering eye" or "crossed eyes"), and pediatric cataracts and glaucoma. You should see a pediatric ophthalmologist if your child experiences any change in vision, such as eye pain, redness, blurred vision, double vision or eyestrain.
If you are looking for a team of exceptional ophthalmologists in the Reading, PA area who are capable of treating a wide range of eye conditions, Eye Consultants of Pennsylvania can provide you with the highest caliber of eye care in the region. Give us a call today to schedule an appointment.
Physician information including education, training, practice location and more.
Call 800-762-7132 or make an appointment online.