Ophthalmology Reading, PA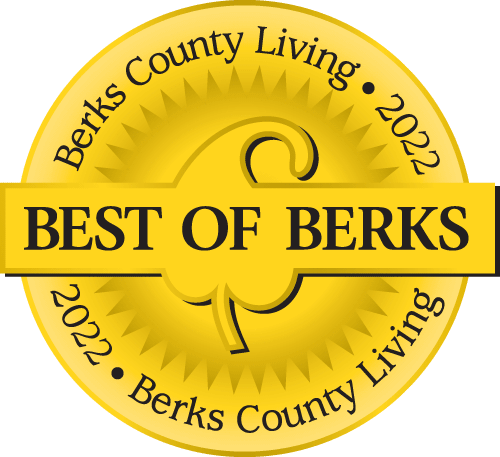 Voted Best of Berks—
eight years in a row!
We all get older. It is inevitable. Everyone needs different doctors at different life stages, and eye care is no different. You are probably used to visiting your optometrist every year for a vision exam and a renewal of your glasses or contact lens prescription. As your eyes age, you may also need ophthalmology in Reading, PA to monitor age-related eye diseases and conditions. Who better to turn to than the trusted doctors at Eye Consultants of Pennsylvania?
What is an ophthalmologist?
Ophthalmologists are Medical Doctors (MDs). They are medical specialists who offer complete medical care for your eyes. They diagnose and treat age-related eye conditions such as glaucoma, macular degeneration and diabetic retinopathy. The doctors also look for eye problems that can result from other diseases like high blood pressure, arthritis or diabetes.
Ophthalmologists also perform many surgical procedures like cataract removal, blepharoplasty (eyelid repair) and many other surgical procedures. Ophthalmologists train for 12 years: 4 years of medical school, a one-year internship, a 3-year medical residency and typically a one to two-year fellowship. Add to that several more years of advanced training to enable the ophthalmologist to diagnose and treat a wide range of conditions.
Ophthalmologists often pursue additional fellowship training in specialized areas like retina or cornea surgery, glaucoma, or oculo-plastic surgery. This knowledge means that ophthalmologists can evaluate and treat patients with more complex conditions.
By comparison, optometrists are doctors but they do not have a medical degree. Instead, they have a Doctor of Optometry degree, which is a four-year program that the doctor completes after college. Some optometrists attend further clinical training after completing the standard four-year program.
Opticians are a third type of eye care professional. They aid optometrists with vision-related prescriptions, but they are not physicians and therefore are not authorized or trained to provide any type of physical or eye exam. Opticians typically have a two-year professional degree.
When should I see an ophthalmologist?
In general, if you have a family history of eye problems or have diabetes, you should see an ophthalmologist. The same is true if you've experienced an eye injury.
People under age 40 generally have healthy eyes, but still need to take care of their vision. We recommend a comprehensive eye exam at least once in your 20s and twice in your 30s. At these ages, you need to watch for the following problematic symptoms:
Sudden visual changes
Eye pain
Flashes of light
Seeing spots or ghost-like images
Dark spots that appear in your vision
Lines and edges that seem wavy or distorted
Itchy, burning dry eyes
Age-related eye diseases can begin at age 40-65, so early detection is key. Try to have an exam every two years. Some eye issues are related to race and genetics. For instance, if you are African American and over age 40, you should have a comprehensive eye exam each year.
Once you are over age 65, you should have an annual eye exam to detect age-related macular degeneration, cataracts, glaucoma and other eye problems. In particular, schedule an appointment if you have floaters, see light flashes or halos, or have eye pain or double vision.
How do I choose the best eye doctor?
If you have health conditions like diabetes or cardiovascular issues, we recommend coming in for an ophthalmology consultation at Eye Consultants of Pennsylvania in Reading PA. We are happy to coordinate care with your primary care physician to better manage your conditions and your eye health needs.
Physician information including education, training, practice location and more.
Call 800-762-7132 or make an appointment online.