Pediatric Eye Doctor in Berks County PA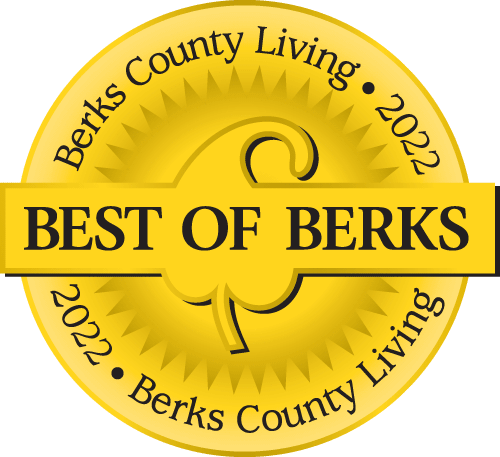 Voted Best of Berks—
eight years in a row!
Preventing and treating eye diseases and vision problems in children is the highest priority of the pediatric eye doctors at Eye Consultants of Pennsylvania in Berks County, PA. Pediatric eye problems can be very different from adult eye problems and our pediatric team is specially trained to manage and treat children's eye conditions.
David S. Goldberg, MD, a board-certified Pediatric Ophthalmologist who specializes in pediatric surgery and oculoplastic surgery in children and adults, is a well-known specialist in helping children with refractive errors (nearsightedness, farsightedness, astigmatism), eye misalignments (strabismus), congenital diseases like pediatric cataracts or glaucoma, and other problems such as "lazy eye" (amblyopia), blocked tear ducts, and eye trauma.
Jennifer H. Cho, OD, is a optometrist and a fellow of the American Academy of Optometry. She received her B.A. degree from Tufts University and her O.D. degree from the Pennsylvania College of Optometry at Salus University. She completed her clinical internships at the Brooklyn VA Medical Center in Brooklyn, NY, and The Eye Institute of the Pennsylvania College of Optometry at Salus University, where her emphasis was on pediatrics, binocular vision, and vision therapy.
From infants to teenagers, we provide each child with attention and care in a child-friendly atmosphere. If you suspect a problem with your child's eyes or recognize any of the symptoms described below, evaluation and prompt treatment are very important. Many vision problems and eye diseases can be corrected if detected and treated early.\
Warning Signs of Pediatric Eye Problems
Blurry or distorted vision
Frequent complaints of headaches
Complaints of eye pain, itchiness, or discomfort
Complaints of eye strain, especially after reading
Sitting close to the TV or holding books too close
Closing one eye to read or watch TV
Tilting the head to see better
Overly sensitive to indoor lights, sunshine or camera flashes
Excessive tearing or eyes that are always watery
Poor grades in a school-aged child
Squinting or frequent eye rubbing
Eyes that are misaligned (crossed, turned out)
Eyes that flutter quickly from side to side or up and down
Drooping eyelid(s) that don't fully open
If you observe one or more of these signs, schedule a pediatric eye exam for your child as soon as possible.
Vision Screenings and Eye Exams
Most preschool aged children will have vision screenings during routine visits to the pediatrician's office. But vision screenings are just the: screenings.  They last a few minutes, and typically only test a child's ability to see from a distance. They generally will not detect eye diseases or other more complicated vision problems.
Eye exams, on the other hand, are a thorough evaluation of eye health. They are performed by an eye doctor – an optometrist or ophthalmologist – who is trained to diagnose, evaluate and treat eye conditions.
A thorough eye exam may last 30 to 60 minutes, test for refractive errors (myopia, hyperopia and astigmatism), which can affect the child's ability to read, test the eye muscles for possible problems with tracking or depth perception, and carefully examine the inside of the eye for signs of more serious problems.
In other words, comprehensive eye exams are far more detailed than vision screenings, and all children should have them at various stages during childhood so that any problems can be identified and treated early. Poor vision directly affects learning and development, and it's important not to rely solely on routine vision screenings.
According to the American Optometric Association (AOA), children should have a comprehensive eye exam at the age of 6 months, again at the age of 3, and just before starting kindergarten or first grade (at age 5 or 6). Many of the eye problems that affect children are treatable, and early treatment can prevent life-long vision problems.
If you have any questions or concerns about your child's vision, make an appointment with a board-certified pediatric eye doctor at Eye Consultants of Pennsylvania for an eye exam and evaluation. We are the leading ophthalmology practice in Berks County, PA, and have five convenient locations in Wyomissing, Pottsville, Pottstown, Lebanon and Blandon.
For an appointment, call toll-free 1-800-762-7132.
Physician information including education, training, practice location and more.
Call 800-762-7132 or make an appointment online.