Pediatric Eye Exam Berks County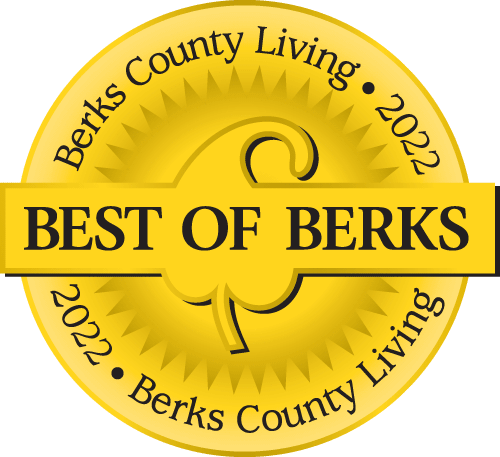 Voted Best of Berks—
eight years in a row!
Is your child ready for kindergarten or first grade in Berks County? Have you scheduled their pediatric eye exam? Good vision is essential for your child's success in school because 80% of what children learn comes from what they see. Even if they have passed vision screenings, every child should have a thorough eye exam before entering school.
A thorough eye exam performed by an pediatric optometrist or pediatric ophthalmologist can detect problems such as astigmatism (blurred vision), poor eye-hand coordination, and eye health diseases, all of which can impact your child's academic performance, athletic performance, and overall health.
The pediatric specialists at Eye Consultants of Pennsylvania provide complete eye evaluation and treatment for infants, children, teenagers and young adults. We are the leading ophthalmology practice in the region with five convenient locations in Wyomissing, Pottsville, Pottstown, Lebanon and Blandon.
David S. Goldberg, MD, a Pediatric Ophthalmologist, is an acclaimed specialist who focuses on helping children with refractive errors (nearsightedness, farsightedness, astigmatism), eye misalignments (strabismus), congenital diseases like pediatric cataracts or glaucoma, and other problems such as "lazy eye" (amblyopia), blocked tear ducts, and eye trauma.
Jennifer H. Cho, OD, is a optometrist and a fellow of the American Academy of Optometry. She received her B.A. degree from Tufts University and her O.D. degree from the Pennsylvania College of Optometry at Salus University. She completed her clinical internships at the Brooklyn VA Medical Center in Brooklyn, NY, and The Eye Institute of the Pennsylvania College of Optometry at Salus University, where her emphasis was on pediatrics, binocular vision, and vision therapy.
Why Pediatric Eye Exams Are Important
Babies are not born with 20/20 vision. From birth, a child's brain learns to use the eyes to see in the same way it learns to use the mouth to form words and the legs to walk. Many eye and vision problems can be corrected if detected at an early age.
According to research supported by the American Optometric Association:
1 in 4 children has an undiagnosed vision problem
1 in 5 children struggle to read because of vision problems
1 in 10 children has an eye-focusing or eye-teaming disorder that makes words appear blurry or scrambled
1 in 25 are affected by strabismus ("crossed eyes")
1 in 30 are affected by amblyopia ("lazy eye")
1 in 33 have refractive errors (nearsightedness, farsightedness, or astigmatism)
1 in 100 exhibit eye diseases such as pediatric glaucoma, elevated eye pressure that can lead to blindness
1 in 20,000 children have intraocular cancer
Unfortunately, studies also show that 86% of children who are entering school have never had a thorough pediatric eye exam. To give your child the best chance to learn and develop, schedule and eye exam with Eye Consultants of Pennsylvania today.
When Your Child Should Have an Eye Exam
The American Academy of Ophthalmology, the American Optometric Association, and the American Academy of Pediatrics have recommended eye exams for children at the following stages of their lives:
Newborn. Newborns are typically examined while in the hospital nursery for eye infections, abnormal light reflexes, and other eye disorders, such as cataracts.
Six months. Visual screening is usually performed during well-baby visits with a pediatrician or family doctor, but infants should have their first comprehensive eye exam at 6 months of age.
Three to four years. The next comprehensive eye exam should be performed at about the age of 3 when the child is old enough to respond to normal visual acuity tests.
Five of six years. All children who are entering kindergarten or first grade should have a complete eye exam. This is a critical time for learning, and early treatment of eye or vision problems can prevent life-long vision difficulties.
After age five or six. In addition to visual screening tests by the school or pediatrician, children who wear glasses or have been diagnosed with other eye conditions should have a comprehensive eye exam annually, and every two years if they have not exhibited any vision problems.
Pediatric eye exams are important for your child's health because children often cannot tell you when they are having problems with their vision. If you are in the Berks County area, make an appointment with Eye Consultants of Pennsylvania to give your child the best chance at great eyesight. For an appointment, call toll-free 1-800-762-7132.
Physician information including education, training, practice location and more.
Call 800-762-7132 or make an appointment online.