Pediatric Ophthalmologist Ephrata PA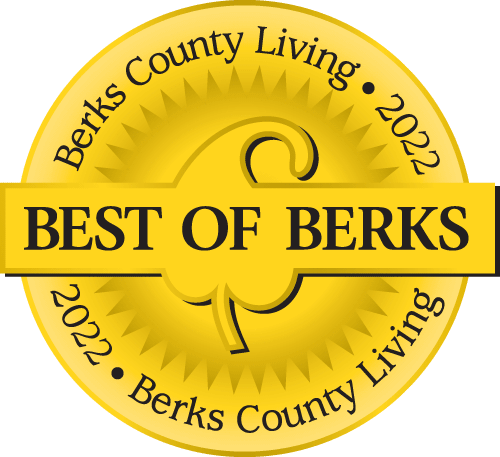 Voted Best of Berks—
eight years in a row!
Your child deserves a lifetime of clear, healthy vision. If your pediatrician in Ephrata, PA recommends that you have your child's eyes checked, a pediatric ophthalmologist has the most extensive training and the greatest expertise in treating the eye disorders of infants, toddlers and adolescents. They are able to diagnose even the most complex pediatric eye disorders.
All ophthalmologists are medical and surgical doctors (MDs) and have training in children's eye disorders. Pediatric ophthalmologists, however, specialize in examining and treating children and have the greatest knowledge in the many conditions that affect their eyes.
Eye Consultants of Pennsylvania delivers child-friendly eye care in a kid-friendly environment created specifically for children. Our team of pediatric eye specialists includes:
David S. Goldberg, MD – a fellowship-trained, board-certified Pediatric Ophthalmologist who specializes in pediatric surgery and oculoplastic surgery in children and adults. After graduating with high honors from Princeton University and University of South Florida Medical School, Dr. Goldberg was fellowship-trained in pediatric ophthalmology by the renowned Zane Pollard, MD of Eye Care Associates in Atlanta, Georgia.
What Type of Training Do Pediatric Ophthalmologists Have?
Pediatric ophthalmologists attend at least four years of medical school and one year of medical or surgical internship after graduation. They undergo three more years of residency training in ophthalmology and at least one more year of fellowship training specifically in pediatric ophthalmology.
What Treatment Do Pediatric Ophthalmologists Provide?
Pediatric ophthalmologists are qualified to diagnose, treat and manage all childhood eye problems. Their services may include:
Eye exams
Diagnosis of visual processing disorders
Diagnosis of eye problems caused by medical diseases such as diabetes or juvenile rheumatoid arthritis
Evaluation and treatment of amblyopia (lazy eye) and accommodative esotropia (eyes turned inward)
Eye muscle surgery for childhood and adult strabismus (crossed or wandering eyes)
Treatment of convergence insufficiency (an eye muscle coordination problem)
Massage and probing of nasolacrimal (tear) duct obstruction
Management of congenital and juvenile cataracts and glaucoma
Surgery, microsurgery and laser surgery
Care for eye injuries
Prescriptions for glasses and/or contact lenses
These are just a few examples of the pediatric eye care provided by Dr. Goldberg and Eye Consultants of Pennsylvania. There are many other conditions that are not listed here. Get in touch with Eye Consultants of Pennsylvania for information about other childhood eye conditions.
How Can You Find a Pediatric Ophthalmologist?
The website of the American Academy of Pediatric Ophthalmology and Strabismus lists members of their organization by name and location. The American Academy of Ophthalmology also lists members; be sure to select the Subspecialty of "Pediatric Ophth." You will find Dr. David S. Goldberg listed in both directories.
You should see a pediatric ophthalmologist if your child experiences any change in vision, such as eye pain, redness, blurred vision, double vision or eyestrain. Eye Consultants of Pennsylvania is the leading ophthalmology practice serving Ephrata, Denver, Lebanon, Lancaster, Elizabethtown, Reading, and Wyomissing, PA and beyond. Get in touch with us today to schedule an appointment. For an appointment, call toll-free 1-800-762-7132.
Physician information including education, training, practice location and more.
Call 800-762-7132 or make an appointment online.