Retina Specialist Reviews Reading, PA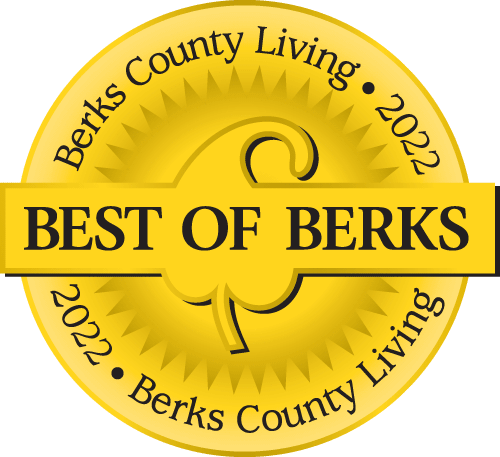 Voted Best of Berks—
eight years in a row!
Reading online reviews is one way to find a retina specialist in Reading, PA. There are better ways, however, to research a specialist's skills, training and expertise that will help you get the very best treatment and eye care.
Eye Consultants of Pennsylvania is the leading ophthalmology practice in the region, with five convenient locations in Wyomissing, Pottsville, Pottstown, Lebanon and Blandon.  Services are provided by a team of board certified, fellowship-trained ophthalmologists and optometrists, and a patient-friendly staff of over 100.
Our Retina Team
Our renowned team of nationally-recognized vitreo-retinal specialists, Barry C. Malloy, MD, Michael Cusick, MD, and Anastasia Traband, MD have been trained by some of the most respected medical facilities in the world and have vast clinical experience in a wide variety of eye disease and surgical services.
Dr. Malloy earned his medical degree from the University of Massachusetts Medical School and fellowship training at the Washington Hospital Center. Dr. Cusick earned his medical degree at Georgetown University and completed fellowship training at the Duke Eye Center. Dr. Traband completed a vitreo-retinal fellowship Scheie Eye Institute at the Penn Medicine Hospital of the University of Pennsylvania after graduating from George Washington University.
All three physicians are board certified by the American Board of Ophthalmology and specialize in the most current treatments for diabetic eye disease, macular degeneration and retinal detachment surgery.
Reviews and Ratings Are Not Enough
Most people rely on word of mouth, such as referrals from an optometrist or recommendations from family, friends and colleagues, when looking for a retina specialist.
Online rating and review sites can help you make an informed choice, but should not be your only source of information. It is relatively simple to know whether a coffeemaker, a hotel, or a plumber is good or bad, but doctors are another matter.
Review sites may provide useful information, but many contain highly subjective, emotional opinions that won't necessarily give you a reliable picture of a surgeon's or retina specialist's capabilities.
Online reviews and ratings are anonymous and unverified.
Ratings are primarily based on opinion rather than actual data that accurately reflects a doctor's treatment or care.
Some "Top Doctors" websites are misleading because they list only those doctors who paid a substantial fee to be listed.
Some doctors (and other types of businesses) pay people to write fake reviews or give discounts for good reviews.
Information You Can Trust
American Board of Ophthalmology (ABO): This organization is the primary resource for verifying that an Ophthalmologist is board certified and has the knowledge, experience and skills to provide comprehensive eye care services, for everything from prescribing glasses and contact lenses to complex and delicate eye surgery.
American Board of Medical Specialties (ABMS): Board certified physicians are committed to taking excellent care of you and your family. Verify board certification for more than 800,000 physicians in 24 different medical specialties by visiting the Certification Matters website managed by this organization.  They can also be reached by phone at (866) 275-2267.
Don't make a decision based on reviews alone. To discuss treatment options with a highly trained retina specialist in Reading, PA, get in touch with Eye Consultants of Pennsylvania today. Our board certified, fellowship-trained specialists have an exceptional track record of success.
Physician information including education, training, practice location and more.
Call 800-762-7132 or make an appointment online.