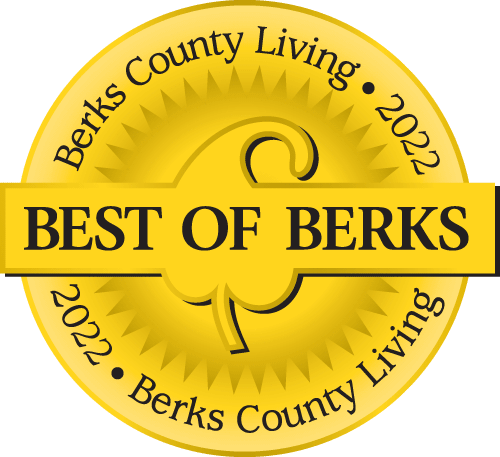 Voted Best of Berks—
eight years in a row!
The newspaper articles below talk about what kind of eye protection people should use when viewing the upcoming solar eclipse on August 21, 2017.
Republican Herald Solar Eclipse Article featuring Dr. Cusick
Reading Eagle Solar Eclipse Article featuring Dr. Cusick
Montgomery Media Solar Eclipse Article featuring Dr. Cusick
Every year, more than 34 million American adults suffer from a variety of retinal diseases such as diabetic retinopathy and macular degeneration. Each of these eye diseases have many of the same symptoms, the most common of which is blurred vision, and can have a significant impact on your overall quality of life if not detected and treated as soon as possible. Talk with one of our retina specialists about the risk factors, the importance of early detection, and the treatment options available before it's too late.
What is diabetic retinopathy? What are the symptoms?
Diabetic retinopathy is the most common diabetic eye disease and a leading cause of blindness in American adults. It is caused by changes in the blood vessels of the retina, resulting in blurred vision, dark or empty areas in vision, and eventually a loss of vision.
What are the types of diabetic retinopathy?
There are generally two stages of diabetic retinopathy: early and advanced. Early diabetic retinopathy, the most common type of diabetic retinopathy, occurs when the blood vessels in a person's retina weaken and tiny bulges protrude from their walls. Advanced diabetic retinopathy is the most severe type of diabetic retinopathy. It is caused by scar tissue being stimulated by the growth of new blood vessels which may cause the retina to detach from the back of the eye.
Who is affected by diabetic retinopathy?
Diabetic retinopathy can develop in anyone who has Type 1 or Type 2 diabetes. The longer a person has diabetes, and the less controlled the blood sugar is, the more likely that person is to develop this disease. Although it may cause no symptoms at all or mild vision problems, one must not forget that it can still result in blindness and must be treated.
What are the treatment options?
If early diabetic retinopathy is present, treatment may not be necessary if blood sugar is well maintained. If advanced diabetic retinopathy is present, laser surgeries are available that may slow or stop the progression of diabetic retinopathy.
What is age-related macular degeneration?
Age-related macular degeneration (AMD) is a disease associated with aging that gradually destroys sharp, central vision. Central vision is needed for seeing objects clearly and for common daily tasks such as reading and driving.
What are the different types of AMD?
There are two different types of AMD: dry and wet. Dry AMD occurs when the light-sensitive cells in the macula slowly break down, gradually blurring central vision in the affected eye. Wet AMD occurs when abnormal, tender blood vessels behind the retina start to grow under the macula and leak blood and fluid, raising the macula and causing rapid damage.
How is AMD detected?
AMD is detected through a comprehensive eye exam and a multitude of tests that include:
Visual Acuity Test – This eye chart test measures how well you see at various distances.
Dilated Eye Exam– The eye doctor will place drops in your eyes that make your pupils open widely for several hours. This allows the doctor to get a better view inside your eyes.
Tonometry – An instrument that measures the pressure inside your eyes. Numbing drops may be applied to your eyes for this test.
What are the treatment options?
Early treatment of intermediate AMD can delay and possibly prevent the advanced stages of AMD from occurring. When treating Wet AMD, the doctor will prescribe either injectable drug treatments, laser surgery, or photodynamic therapy based on the location and extent of the abnormal blood vessels. In rare cases, submacular hemorrhage displacement surgery may be used.
About Eye Consultants of Pennsylvania, PC
Eye Consultants of Pennsylvania, PC, is the leading ophthalmology practice in the region. All of our doctors are Board Certified and are able to provide a full continuum of care for patients requiring routine retinal procedures. We have four convenient locations in Wyomissing, Pottsville, Pottstown and Blandon. Daytime and evening hours are available.
Our retina specialists utilize the latest advancements in technology and treatment methods and enjoy an excellent reputation – one of high patient satisfaction and outstanding results. From the first moment a friendly staff member greets you until your treatment or surgery is performed in one of our state-of-the-art surgical suites, you'll receive the compassionate care and personal attention that you deserve.
Make your appointment to meet one of our retinal specialists and discover how we can make your world a brighter, clearer place.
Physician information including education, training, practice location and more.
Call 800-762-7132 or make an appointment online.