Strabismus Surgeon Ephrata PA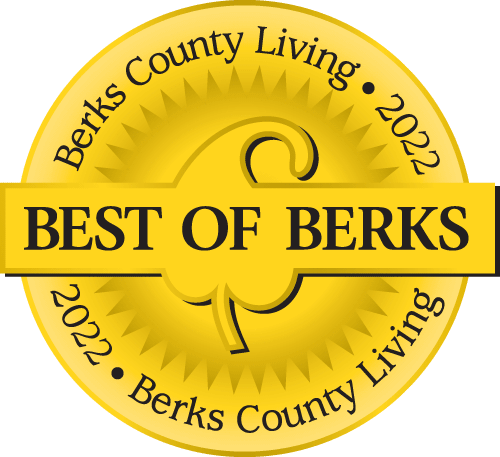 Voted Best of Berks—
eight years in a row!
Your child's vision is extremely important. If you live in Ephrata, PA and notice crossed or misaligned eyes in a child over four months of age, take your child to a pediatric ophthalmologist and strabismus surgeon — like Eye Consultants of Pennsylvania — for an examination. Strabismus cannot be outgrown and will not improve by itself. Early treatment will improve your child's chances of developing normal vision.
Eye Consultants of Pennsylvania is the leading ophthalmology practice in Berks, Schuylkill, Lebanon, Lancaster and Montgomery counties, and we have five convenient locations in Wyomissing, Pottsville, Pottstown, Lebanon and Blandon.
David S. Goldberg, MD is our fellowship-trained, board-certified Pediatric Ophthalmologist who specializes in pediatric surgery, oculoplastic surgery, and strabismus surgery in children and adults. Dr. Goldberg graduated with high honors from Princeton University and University of South Florida Medical School and was fellowship-trained in pediatric ophthalmology by the renowned Zane Pollard, MD.  Dr. Goldberg is an active member in the American Academy of Pediatric Ophthalmology and Strabismus and a Fellow in the American Academy of Pediatrics.
What is Strabismus
Strabismus is sometimes referred to as "wandering eye" or "crossed eyes." It means that the eyes are misaligned and point in different directions. To avoid double vision, the brain will learn to ignore the images from the misaligned eye and the vision in that eye will develop poorly. The child may have poor depth perception, binocular vision, or develop amblyopia (lazy eye).
Children do not outgrow this condition and may require strabismus surgery to readjust the alignment of the eyes. If detected early and treated, the chances are better for development of normal vision.
According to Prevent Blindness, approximately 2% of the American children have strabismus, and half of them were born with the condition.
How is Strabismus Treated?
There are six muscles responsible for moving each eyeball. If one of the muscles is too strong or too weak, it can cause the eye to turn in, turn out, or rotate too high or low.
The treatment of strabismus depends on the patient's type of strabismus and must be tailored to the individual child. The following treatments may be used alone or in combination:
Eyeglasses are commonly prescribed to improve focusing and redirect the line of sight, enabling the eyes to straighten.
Injected medications may be useful to selectively weaken an overactive eye muscle.
Eye muscle surgery can be performed on one eye or both eyes to realign them by weakening or tightening the muscles.
How Successful Is Eye Muscle Surgery?

After eye muscle surgery, the patient's brain must learn to use the eyes together. The success of the surgery depends on how difficult it is to re-align the eyes and how well the patient's brain adjusts to using the eyes together. Most patients have significant improvement in eye alignment with one surgery. Occasionally an additional surgery may be necessary.
Can Adults Be Treated for Strabismus?
Yes. Advances in treatment allow most adults with misaligned eyes to have surgical correction. In most cases, eye muscle surgery is successful, safe, and effective treatment for adults of all ages, even if they have had previous eye muscle surgery.
Are There Any Risks With Strabismus Surgery?
There are risks involved with any surgery. Overcorrections and undercorrections are by far the most common complications. There are also small risks of infection, bleeding and excessive scarring, but complications that may cause vision loss are very rare.
Dr. David S. Goldberg is a highly respected ophthalmologist and strabismus surgeon who serves Ephrata, PA. If you think you or your child may have the symptoms of strabismus, contact Eye Consultants of Pennsylvania at (800) 762-7132 x 3245 as soon as possible to schedule an evaluation.
Physician information including education, training, practice location and more.
Call 800-762-7132 or make an appointment online.