Top LASIK Surgeons in Lebanon, PA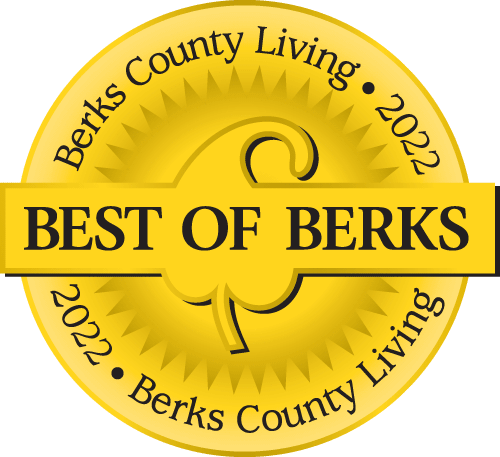 Voted Best of Berks—
eight years in a row!
The top LASIK surgeons at Eye Consultants of Pennsylvania in Lebanon, PA can improve the ability of your eyes to focus and reduce your dependency on glasses or contact lenses.
Our board certified and fellowship-trained cornea specialists, Adam J. Altman, MD, Jonathan D. Primack, MD, and Kevin J. Shah, MD, are three of the most experienced LASIK surgeons in Lebanon, Berks, Lancaster, Montgomery and Schuylkill counties, and the only cornea fellowship-trained LASIK specialists in the area.
Drs. Altman, Primack and Shah offer patients the most technologically advanced technique – Bladeless Custom LASIK – which modifies the curvature of the cornea with cool laser beams instead of a surgical blade. They perform all procedures in the safety and comfort of their fully-licensed outpatient surgical facility.
About "Bladeless" or "All Laser" Custom LASIK
Drs. Altman, Primack and Shah prefer Bladeless Custom LASIK, also called "all-laser" LASIK, for the majority of their patients at Eye Consultants of Pennsylvania. This state-of-the-art technique is the most modern technology for safe, accurate and customized vision correction.
During the procedure, the cool beams of a femtosecond laser are used to cut a thin, hinged flap into the surface of the cornea. The flap is then folded over and the surgeon applies energy pulses from a computer-guided excimer laser to reshape the cornea and improve vision imperfections. The technique allows for greater corneal stability and the treatment of higher levels of correction.
Most patients are surprised to find that LASIK eye surgery at Eye Consultants of Pennsylvania is quick and painless. But another advantage of LASIK is the quick visual recovery. Many patients wake up the morning after surgery and can see clearly without glasses or contacts.
Are You a Good Candidate for LASIK?
Not every individual is a good candidate for LASIK eye surgery. Every eye is unique, and corneas are just as distinctive as fingerprints or DNA. Once you find a surgeon you like and decide to proceed with surgery, you will undergo a comprehensive evaluation of your eyes to test for corneal thickness, pupil size, refractive error, astigmatism, etc., and the surgeon will make a final determination about your candidacy for LASIK surgery.
Are There Any Alternatives?
If Dr. Altman, Primack or Shah determines you are not an optimal candidate for LASIK, they will discuss alternatives with you, such as the PRK (Photorefractive Keratectomy) technique.
PRK reshapes the surface of the cornea without cutting a flap. The excimer laser removes microscopic layers of tissue from the surface of the cornea, changing its shape and allowing light rays to focus more precisely on the retina.
PRK is often the safest and most effective option for patients with thin corneal tissue, flat corneas, or corneal irregularities or scars, who may not be good candidates for LASIK surgery.
If you have questions about LASIK eye surgery, the top surgeons at Eye Consultants of Pennsylvania in Lebanon, PA will be happy to discuss them in-depth with you. Get in touch with us today to schedule a free evaluation.
Physician information including education, training, practice location and more.
Call 800-762-7132 or make an appointment online.