Top Rated LASIK Surgeons Fleetwood, PA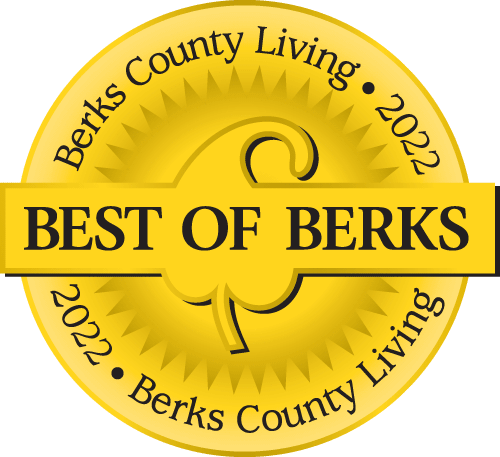 Voted Best of Berks—
eight years in a row!
Is LASIK surgery right for you? This is a question you've probably asked yourself. You want to do LASIK. You've had many friends who have had successful results, but you still have questions. LASIK eye surgery is the right choice for the majority of patients. Most people are candidates and the procedure is safer than ever. Come in to see our top rated LASIK surgeons near Fleetwood, PA. Eye Consultants of Pennsylvania is located in nearby Blandon and is a convenient drive over.
Am I a candidate?
We perform LASIK on patients who are over age 18 with good eye health and no complicating diseases. Our experienced team will perform a comprehensive vision exam and take a detailed medical history to determine whether you are a candidate.
To be a LASIK candidate, you must have stable vision. Therefore, patients under age 18 or pregnant or nursing mothers are not likely candidates. Until age 18, the vision is still forming, and the hormonal fluctuations that occur during pregnancy and nursing do affect visual stability, so we prefer to do LASIK once the hormones have restabilized.
LASIK is used to correct nearsightedness, farsightedness and astigmatism. We can correct fairly high levels of refractive error, but we will perform an eye exam to determine your measurements. After the tests are done, the surgeon will discuss the various surgical options with you. While most patients are LASIK candidates, you may not be and there are other surgical options.
Patients with eye diseases like uncontrolled glaucoma or cataracts may not be candidates. We will not perform LASIK if you have an eye infection, and we will work to clear up your infection before doing LASIK. As our patient, you must also be in good overall health to be a LASIK candidate. Patients with certain autoimmune diseases or diabetes are usually not candidates for the LASIK procedure. We will need you to bring a list of prescription medications and over-the-counter supplements you taking; this is an important part of our pre-surgical evaluation.
Preparing for the surgery
We ask that if you are a contact lens wearer, that you stop wearing the lenses several days before the LASIK surgery. This will allow the cornea to take more of a natural shape right before surgery. Every patient is different, and our team will determine the length of time you will need to stop wearing contact lenses.
The surgery is quick, taking about 30 minutes for both eyes together. We will send you home with post-surgery instructions to prevent infection and promote healing. The most important thing to do is to rest your eyes once you get home from the outpatient surgery. We recommend napping or trying to get a whole night's sleep once you have arrived back home.
We will send you home with several eye drop prescriptions and it is important to use all of them according to our instruction. We will schedule a follow-up appointment to check healing progress, and will restrict some activities for a while as your eyes heal. Examples are no swimming, no heavy weight lifting and no strenuous exercise.
You want to have LASIK but you have questions. We understand. Our surgeons and amazing team are standing by to answer all the questions from our Fleetwood PA patients. Top rated LASIK surgeons are at our nearby Blandon Eye Consultants of Pennsylvania office, so give us a call today or go online to make an appointment.
Physician information including education, training, practice location and more.
Call 800-762-7132 or make an appointment online.