Top Rated LASIK Surgeons in Pennsylvania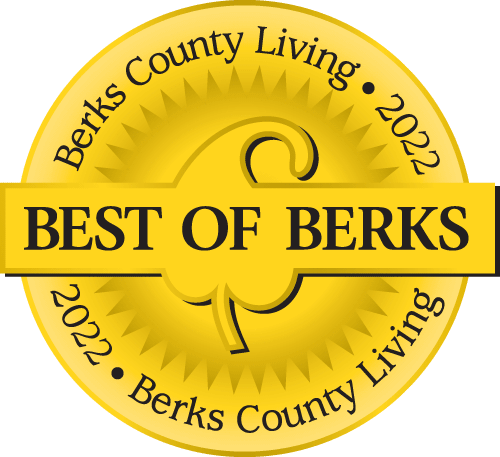 Voted Best of Berks—
eight years in a row!
Have you been seriously considering LASIK surgery for vision correction? How do you choose a surgeon? Many family and friends refer their family and friends to their own trusted surgeons. At Eye Consultants of Pennsylvania, we get lots of referrals. If you don't have a recommendation from someone, know that we are the top rated LASIK surgeons in Pennsylvania. Come see us. We want you to have knowledge about the procedure and about our practice. We always say that the best patients are informed patients. Here are some important things to consider when choosing a LASIK surgeon.
Experience
A LASIK surgeon is an ophthalmologist who specializes in LASIK surgery as well as other laser-based eye surgeries. Ask our surgeons about their credentials. Are they board certified and fellowship trained? Obviously, the more experience the surgeon has, the better. Feel free to ask our surgeons questions about how many procedures he or she has performed. Ask the surgeon about the most common issue patients have after surgery. Reputable doctors don't mind inquiries about expertise and education, so please ask us. And, feel free to ask us for patient testimonials and educational materials.
About the surgery
We want you to know everything about the surgery, starting with whether you are a good candidate. In our process, we have discussions with you about your expectations and your lifestyle. We also take a detailed medical history. Certain conditions like diabetes may mean LASIK is not a great option for you. We will also perform a detailed eye exam to look at your corneas and other eye structures. Some patients have thin corneas or have damage to the cornea that rules out LASIK for them. Most people are candidates, but keep in mind that 15 to 25 percent of people may not be good LASIK candidates. We want you to understand our patient selection process. If you are not a LASIK candidate, there are other vision correction procedures that we can discuss with you.
If you are a LASIK candidate, we want you to understand the whole process and what happens before and after the surgery. We'll discuss the LASIK technology and how we perform the surgery, and will talk about what to expect when you arrive on surgery day. We will also talk to you about the post-surgical procedure and what you will need to do at home to take care of your eyes.
Comfort level
You need to have a comfort level with everything you discussed at your initial consultation. We recommend that patients research the LASIK procedure on their own, before and after the consultation. After discussions with our team, you also need to consider whether LASIK is a good fit for your lifestyle and whether you will achieve the vision goals you are seeking. If you think of questions later, give us a call. Most importantly, you need to feel comfortable with the LASIK surgeon. Not only do you need to have confidence in the surgeon's skills, you need to have an overall comfort level that this is the best surgeon for you to have an amazing experience from start to finish. All our surgeons have tremendous experience, but let's face it, sometimes people just don't click, and that is okay. We will work to find you the perfect fit.
We'll help you prepare
Eye Consultants of Pennsylvania are trusted surgeons and the top rated LASIK surgeons in Pennsylvania. We hope this article has helped you with how to prepare for your initial consultation and LASIK experience. We have an excellent staff to help you make the perfect choice. Call us today at 610-378-1344 or go online to schedule an appointment. We want you to be our next new patient.
Physician information including education, training, practice location and more.
Call 800-762-7132 or make an appointment online.