Top Rated LASIK Surgeons Lebanon, PA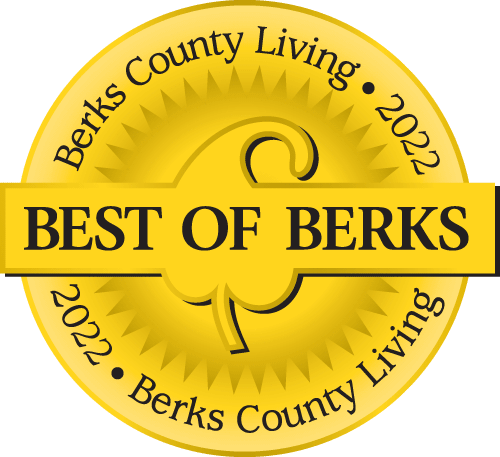 Voted Best of Berks—
eight years in a row!
Looking for top-rated LASIK surgeons? Lebanon, PA is one of the Eye Consultants of Pennsylvania locations. We are the leaders in LASIK eye surgery, with highly skilled, nationally-recognized surgeons. Our team will consult with you to design a customized LASIK procedure uniquely suited to your vision correction needs.
Many of our patients simply want to see better. They are tired of wearing glasses and contact lenses, and tired of having poor distance vision. Our surgeons prefer the custom bladeless LASIK technique over other forms of this surgery.
What is bladeless LASIK?
Bladeless LASIK is also known as all-laser LASIK, short for laser-assisted in-situ keratomileusis. This surgery is accurate, precise and safe, and provides vision correction with little downtime.
During the surgery, our surgeon will create a flap in the cornea. That flap is folded back and then the cornea is reshaped with a laser. Once reshaped, the cornea can once again accurately focus light on the retina, so vision is corrected. The cornea is slightly flattened to correct nearsightedness, and made steeper to correct farsightedness. Our surgeons can even correct astigmatism with this LASIK procedure.
While traditional LASIK surgery uses a surgical blade to create the corneal flap, bladeless LASIK is more advanced in that it uses a laser to create the flap. This technique is much more precise and also allows the cornea to heal faster. Once the flap is created, the surgeon uses an excimer laser to reshape the cornea. During your initial consultation, we will use instruments to create a map of your cornea. The surgeon will use this map during the surgery to guide the reshaping of the cornea.
From start to finish, the entire LASIK procedure only takes about 30 minutes, and both eyes can be corrected in the same surgical session. We'll monitor you for a short time after surgery, then a family member or friend will drive you home. We provide take-home eye drops that promote healing and prevent infections. At first, your vision will be hazy, but after you sleep for a while and rest your eyes, you will be amazed at your new vision. Many of our patients go home and try to sleep for the rest of the afternoon and evening. They awake to a whole new world the next morning. Over the next few weeks, your vision will continue to improve as the cornea heals. We'll schedule a follow up two days post-surgery to check your progress.
Am I a candidate?
Most people who are over age 18 with stable vision are LASIK candidates. Our rule of thumb for "stable vision" is that your vision prescription has not changed within the last two years. During your initial consultation, we will do an extensive exam and medical history check to determine whether you are a good candidate for LASIK. Our team will also spend some time discussing your expectations for the surgery to make sure they are realistic regarding expected results.
If you're in Lebanon, you're in luck! Lebanon, PA's top rated LASIK surgeons are at Eye Consultants of Pennsylvania. Give us a call to schedule your appointment.
Physician information including education, training, practice location and more.
Call 800-762-7132 or make an appointment online.