Top Rated LASIK Surgeons Reading, PA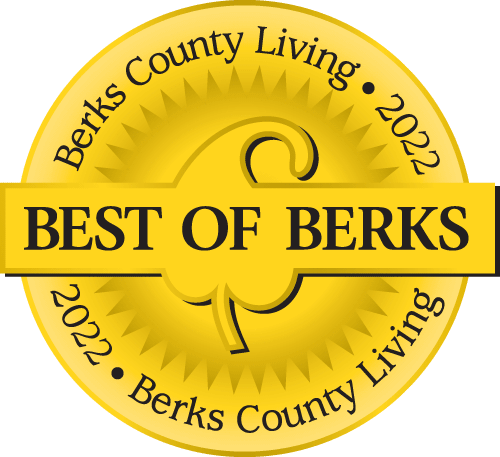 Voted Best of Berks—
eight years in a row!
You likely do a lot of research when shopping for a new car or other big purchases, so naturally you would want to do even more research when considering LASIK surgery for vision correction. An important aspect of your research is choosing the right surgeon. For people in Reading, PA, top rated LASIK surgeons are in nearby Blandon. Here are some things that you need to consider.
Refractive surgeon
Eye surgeries that correct vision are called refractive surgeries. You'll want to find a doctor who specializes in refractive surgery, a specialty within the field of ophthalmology. While most people are candidates for LASIK, you may need a different procedure, so it is good to have a refractive surgeon who is skilled in several procedures. Ask the surgeon if he or she specializes in refractive surgery and ask why LASIK is a better option for you than other vision-correcting refractive surgeries.
At Eye Consultants of Pennsylvania team, our experienced ophthalmologists are board certified and fellowship trained in many areas, including refractive surgeries. If you don't have a regular eye care specialist, consider us. Our large team of over 100 specialists can provide all your family's eye care needs for all ages.
Technology
Ask the surgeon about the type of LASIK procedure he or she performs. LASIK technology has rapidly advanced over the last several years. While various types of LASIK procedures exist, our surgeons do prefer the bladeless all laser LASIK procedure for its safety and precision. The bladeless LASIK technique uses two different lasers. An excimer laser is first used to create a corneal flap about the size of a contact lens. Next, the surgeon uses a pulsed femtosecond laser to reshape the corneal area to correct vision. Bladeless LASIK is preferred by our surgeons when they are correcting higher levels of refractive error for nearsightedness, farsightedness, and astigmatism.
Reputation
Reputation does matter, and we are known as the best eye surgeons in the area. We have a great reputation and have been in practice for decades. Our patients are very happy with their LASIK outcomes and they refer many family and friends to us. We also are very well respected by other physicians who often refer their patients to us for eye specialty care. Maintaining a reputation is important, and our excellent surgeons and caring staff keep our good reputation going. Talk to your neighbors, friends and co-workers. Did we do their surgeries? Come in and talk to us about any questions or concerns you may have.
Finding the Right Fit
Hopefully, this brief article has equipped you with some of the information you will need to choose the right LASIK surgeon. Trust, reputation, and skill are major factors and the top rated LASIK surgeons near Reading, PA have all these qualifications. Modern bladeless LASIK is safer and more precise than ever before. Come see us at Eye Consultants of Pennsylvania. Call us at 610-378-8500 or go online to schedule your initial appointment with us today.
Physician information including education, training, practice location and more.
Call 800-762-7132 or make an appointment online.