Top Rated LASIK Surgeons Wyomissing, PA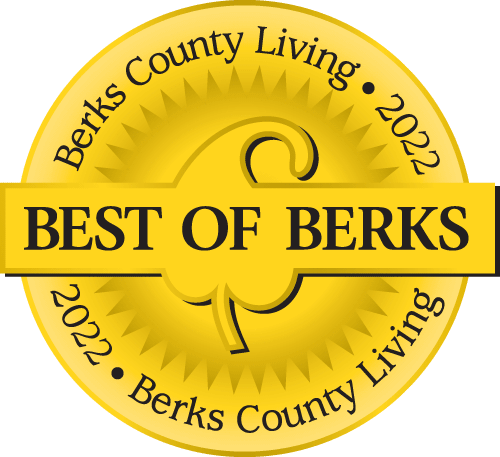 Voted Best of Berks—
eight years in a row!
If you've been considering LASIK surgeon, you've likely searched for top rated LASIK surgeons in Wyomissing, PA. Eye Consultants of Pennsylvania fills that bill. LASIK surgery is a specialized eye surgery that requires the best surgeons.
Highly Trained Physicians
We have highly trained physicians who specialize in LASIK, a type of laser refractive surgery used to correct vision. We are pleased to offer patients access to exceptional eye care with our dedicated professionals. Our team strives to provide personalized and comprehensive eye care before, during, and after your surgery. We begin with an initial consultation which includes a thorough exam. This exam helps our surgeons determine whether you are a candidate for LASIK and which treatment is best for you. Eye Consultants of Pennsylvania is the leading eye care practice in our area. Our team of over 20 experienced ophthalmologists and eye care physicians is ready to meet your LASIK needs as well as all your eye care needs. Our doctors are some of the best-trained and most experienced that you'll find anywhere.
Patient Testimonials
LASIK is an elective procedure, so naturally you want to choose the best doctor. Patient testimonials are a strong indication and can really help you make this decision. We know there is some uncertainty involved in finding the right surgeon. Patients who are happy with their experience are one of the best indicators of a good surgeon. Many of our new patients are referred by family or friends who have had the procedure and are thrilled with their results and overall experience from start to finish. Many patients are also referred to our surgeons by their family doctors who know of our practices' excellent reputation. We often hear compliments from our patients regarding our excellent surgeons and attentive staff, and our patients frequently tell us they wish they had not waited so long to have the procedure.
Questions to Ask
During the initial consultation, we want to make sure that we have answered all your questions and alleviated any concerns you may have about LASIK. Please feel comfortable asking questions about surgeon experience and expertise. We want you to have the right match, and with our 20+ surgeons, you are sure to find the perfect doctor for you. Some good questions to ask are:
How long has the surgeon been in practice?
Is the surgeon board certified and fellowship trained?
How many LASIK surgeries has the surgeon has performed?
Is the surgeon skilled in other types of refractive surgery?
LASIK: Right for You
Modern bladeless LASIK is safer and more precise than ever before. Many of our patients tell us that this is a life-changing procedure. The keys to a great procedure are modern technology and an expert surgeon. Choose a lifetime of clear vision. Choose the top rated LASIK surgeons in Wyomissing, PA at Eye Consultants of Pennsylvania. We are conveniently located on Granite Point Drive. Call us at 610-378-8500 or go online to schedule your initial appointment with us today.
Physician information including education, training, practice location and more.
Call 800-762-7132 or make an appointment online.