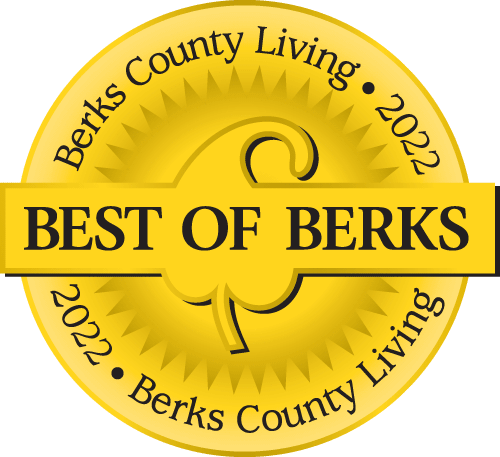 Voted Best of Berks—
eight years in a row!
Studies show that vision therapy can be very effective for convergence insufficiency and other eye muscle coordination problems in children and adults.
Eye Consultants of Pennsylvania is the leading ophthalmology practice in Berks County, Lancaster County, Lebanon County, Montgomery County and Schuylkill County. Our team of physicians provide care in a comfortable environment that will put your child at ease.
David S. Goldberg, MD is a board certified Pediatric Ophthalmologist who specializes in pediatric surgery and oculoplastic surgery in children and adults. After graduating with high honors from Princeton University and University of South Florida Medical School, Dr. Goldberg was fellowship-trained in pediatric ophthalmology by the renowned Zane Pollard, MD of Eye Care Associates in Atlanta, Georgia.
Jennifer H. Cho, OD, is a optometrist and a fellow of the American Academy of Optometry. She received her B.A. degree from Tufts University and her O.D. degree from the Pennsylvania College of Optometry at Salus University. She completed her clinical internships at the Brooklyn VA Medical Center in Brooklyn, NY, and The Eye Institute of the Pennsylvania College of Optometry at Salus University, where her emphasis was on pediatrics, binocular vision, and vision therapy.
How does vision therapy work?
Vision therapy, also called orthoptic therapy, is much like "physical therapy", but instead of treating the muscles of the body, it works on the eyes and visual system.
Vision exercises are performed under the supervision of your eye care provider to train your brain to make your eyes to work together, track, perceive and focus properly. The exercises are tailored to meet the needs of each individual patient.
The number of treatments required depends on the diagnosis and the age of the patient. Vision therapy programs typically involve weekly, one-on-one in-office sessions, for a varying number of months based on need. The exercises can also be continued at home by means of helpful computer programs.
Vision therapy can be very effective at improving or eliminating the symptoms associated with poor eye coordination (binocular vision) skills, such as eye strain, headache, fatigue and blurred or double vision, especially when reading.
What is Convergence Insufficiency?
Convergence insufficiency (CI) is a common eye muscle coordination problem that occurs when your eyes don't work together while you're trying to focus on a nearby object.
To read or perform close-up work, our eyes must converge (or turn in) in order for the words to be singular and clear. In CI, the eyes do not turn in easily and, as a result, extra convergence effort must be used to force them to turn in. In addition to the symptoms described above, CI can cause difficulty concentrating and slow reading.
Eye Consultants of Pennsylvania can help children and adults with all kinds of visual development disorders and adult visual problems.
If you think your or your child may benefit from vision, or orthoptic, therapy, get in touch today with us today for the highest level of eye care and services. We are the leading ophthalmology practice in the region, with five convenient locations in Wyomissing, Pottsville, Pottstown, Lebanon and Blandon. For an appointment, call toll-free 1-800-762-7132.
Physician information including education, training, practice location and more.
Call 800-762-7132 or make an appointment online.