Best Laser Eye Surgery Specialists in Lebanon, PA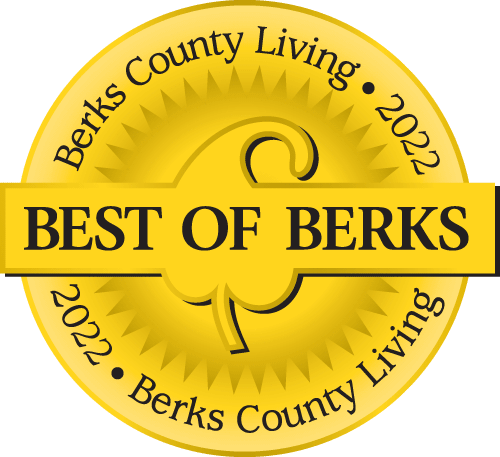 Voted Best of Berks—
eight years in a row!
Whether you are in Annville, Cleora, Cornwall, Myerstown, or Lebanon, PA, you will find the best laser eye surgery specialists at Eye Consultants of Pennsylvania.
Eye Consultants of Pennsylvania is the leading ophthalmology practice in Berks, Lancaster, Lebanon, Montgomery and Schuylkill counties. Our nationally recognized specialists have the skills and experience to deliver good laser eye surgery outcomes, and we offer five convenient locations in Lebanon, Wyomissing, Pottsville, Pottstown and Blandon.
Laser Surgery for Cataracts
Traditional cataract surgery is performed using handheld blades and is one of the safest and most successful surgeries of any kind. Laser cataract surgery, as the name suggests, utilizes a state-of-the-art laser to assist with some of the steps that the surgeon previously had to perform manually. The laser was first approved for use in cataract surgery in the U.S. in 2010.
The laser can assist with creating the incision and the opening for access and removal of the cataract and with breaking up the cataract for removal. Softening and breaking up the cataract lens with a laser beam instead of ultrasonic energy may be gentler on the tissues and allow for faster recovery. The laser may also help your surgeon customize the cataract procedure to the unique characteristics of your eye, reducing your need for glasses or contact lenses after surgery.
Laser Surgery for Glaucoma
Trabeculoplasty is the most common type of laser surgery performed for open-angle glaucoma. The doctor uses the laser beam to make small changes in the eye's drainage system to allow fluid to flow more easily and reduce intraocular pressure. The procedure is painless and takes 3 to 5 minutes. Complications from the laser are minimal, and some patients are eventually able to discontinue some of their glaucoma medications.
Other glaucoma laser surgeries have become increasingly popular, such as Argon Laser Trabeculoplasty, Selective Laser Trabeculoplasty, Laser Peripheral Iridotomy, and Cycloablation, although the long-term success rates are variable. Your doctor will be the best judge of determining whether you are a good candidate for glaucoma laser surgery.
LASIK Eye Surgery
Dramatic advances in laser technologies and surgery techniques have made it possible to reduce your dependency upon glasses or contacts, and LASIK is the most technologically advanced type of laser vision correction. The benefits include:
96% of patients experience significantly improved vision
Vision improves almost immediately
The procedure is painless
No bandages or stitches are necessary
Enhancements can be made after the initial procedure
Less dependence on glasses or contact lenses after surgery
Risk of complications is very low
The state-of-the-art Bladeless Custom LASIK is our preferred method of laser vision correction for the majority of patients. The procedure involves two lasers: a femtosecond laser, which safely and painlessly creates a corneal flap by means of infrared laser energy instead of a metal blade, and an excimer laser, which reshapes the cornea to correct the refractive error (glasses / contact lenses prescription).
If LASIK is not the best solution for you, other options, such as PRK, may help you regain clear vision. PRK is often the safest and most effective option for patients with thin corneal tissue, flat corneas, or corneal irregularities or scars, who may not be good candidates for LASIK surgery.
Are you considering laser eye surgery in Lebanon, PA? The board certified and fellowship-trained specialists at Eye Consultants of Pennsylvania are the best surgeons in the region and are qualified to provide you with the highest level of care.
Physician information including education, training, practice location and more.
Call 800-762-7132 or make an appointment online.