Best Lasik Eye Surgery Doctors in Cornwall, PA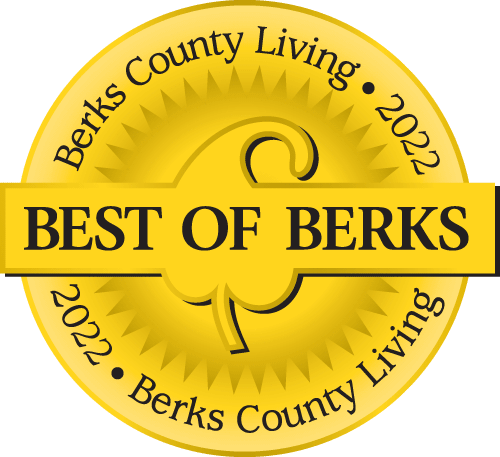 Voted Best of Berks—
eight years in a row!
The best LASIK eye surgery doctors in the Cornwall, PA area are in the Lebanon office of Eye Consultants of Pennsylvania. We can drastically improve your vision and reduce or possibly even eliminate your dependency on glasses or contact lenses. How do we do it? We use the revolutionary bladeless custom LASIK procedure.
Our board-certified and fellowship-trained cornea specialists are Adam J. Altman, MD, Jonathan D. Primack, MD and Kevin J. Shah, MD. These surgeons staff our Cornwall location but also perform this revolutionary LASIK procedure in our nearby locations in Lebanon, Berks, Lancaster, Montgomery and Schuylkill counties. In fact, our doctors are the only cornea fellowship-trained LASIK specialists in the area.
Tell me more about LASIK
Our surgeons offer patients the bladeless custom LASIK procedure, by far the most technologically advanced technique. Two lasers are used to modify the curvature and shape of the cornea to correct vision. The procedure is safely and comfortably performed in our outpatient surgical facilities.
Our surgeons prefer the "all-laser" LASIK technique because it allows for customized vision correction. A cornea is much like a fingerprint; each one is unique to an individual.
Once the femtosecond laser is used to create a thin, hinged flap in the surface of the cornea, the second computer-guided excimer laser is used to gently pulse to reshape the cornea to correct vision. The surgeons definitely prefer this technique because it allows for greater corneal stability, meaning our surgeons can treat and correct higher levels of refractive error.
The procedure is safe, quick and painless, and offers a speedy recovery. In fact, many patients wake up the morning after surgery, seeing clearly – without needing glasses or contacts.
Am I A Good LASIK Candidate?
While the overwhelming majority of patients are great candidates for this procedure, not every person will be a good candidate for LASIK eye surgery. Every eye is unique, and we will provide a very thorough and comprehensive corneal evaluation and eye exam to test for things like pupil size, corneal thickness and astigmatism, all of which factor into the decision of the surgeon.
Once we assess all these measurements, the surgeon will make a final determination about your candidacy for LASIK surgery. If you are not a good candidate for some reason, the doctors will offer an explanation and will also offer vision correction alternatives.
For example, our surgeons will sometimes perform the Photorefractive Keratectomy (PRK) technique which reshapes the cornea without cutting the flap. This allows light rays to focus more precisely on the retina and is often an alternative for patients with corneas that are too thin, or for patients with other irregularities of the cornea.
If you have questions about LASIK eye surgery, don't you want answers from the best surgeons? Of course, you do! And the best LASIK eye surgery doctors in the Cornwall, PA area are at Eye Consultants of Pennsylvania. Come visit our Lebanon office. We will be happy to discuss all of your questions and concerns.
Physician information including education, training, practice location and more.
Call 800-762-7132 or make an appointment online.