Cataract Specialist in Cleona, PA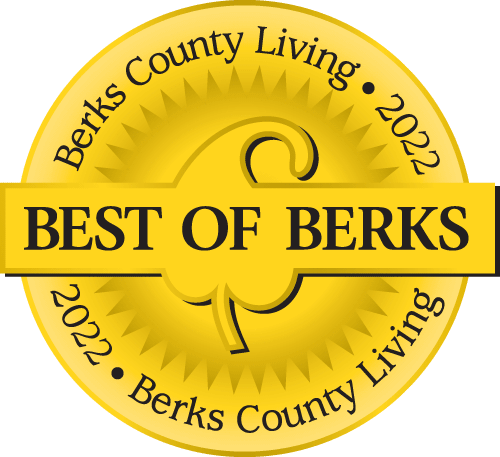 Voted Best of Berks—
eight years in a row!
Cataract surgery is one of the safest surgeries performed in the U.S. today, with a success rate that exceeds 95%. When you need a highly qualified cataract specialist near Cleona, PA, consider Eye Consultants of Pennsylvania.
Our Cataract Team
The cataract specialists at Eye Consultants of Pennsylvania are all board certified by the American Board of Ophthalmology and continually update their skills and knowledge to offer patients the latest advancements in eye care.
We have five convenient locations in Lebanon, Wyomissing, Pottsville, Pottstown and Blandon, where you can expect the highest level of safety in our state-of-the-art surgical suites.
What is a Cataract?
The lens of the eye is made up mostly of water and protein. This protein works to keep the lens clear and transparent, allowing light to pass through the eye to the retina, where the images that we see are formed.
As we age, the proteins may begin to clump together and cloud over a small area of the lens. This is called an age-related cataract. It may be mild, moderate, or severe. As time goes on, the cataract may cloud more of the lens. It may also become denser or more opaque, making it difficult for us to see clearly.
You don't have to be elderly to get an age-related cataract, however. According to Prevent Blindness America, more than 24 million Americans aged 40 and older, or about one out of every six people in this age range, have at least one cataract. But it's more likely that a cataract will significantly affect your vision after age 60.
How are Cataracts Treated?
The only way to remove a cataract and restore your clear vision is through cataract surgery, during which the cloudy natural lens of the eye is removed and replaced with a clear artificial lens called an intraocular lens implant (IOL). Unlike a contact lens, it is placed permanently inside your eye. It cannot fall out, does not need to be cleaned, and you will not even notice that it's there.
Most cataract surgeries today are performed using ultrasound (high frequency sound waves) to soften the cloudy lens, remove it through a tiny incision, and replace it with an artificial intraocular lens (IOL). In most cases, no stitches are required because the self-sealing incision is so small.
Because there are no uncomfortable stitches to care for, there are fewer post-surgery restrictions on your activities. Most patients see very well the day after cataract surgery and are back to normal activities the next day, but full recovery can take two to six weeks.
The cataract specialists at Eye Consultants of Pennsylvania have performed thousands of successful cataract surgery procedures for patients who live or work in the Cleona, PA area. Get in touch with us today to schedule an evaluation.
Physician information including education, training, practice location and more.
Call 800-762-7132 or make an appointment online.