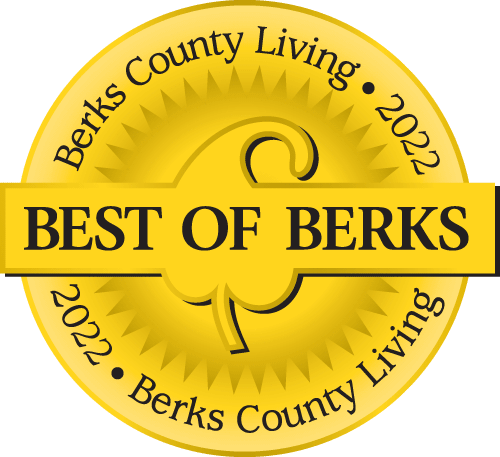 Voted Best of Berks—
eight years in a row!
Keratoconus affects one in every 2,000 Americans. Fortunately, Eye Consultants of Pennsylvania offers a range of treatment options that can restore corneal clarity and clearer vision for patients with Keratoconus.
The experienced doctors at Eye Consultants of Pennsylvania utilize advanced technologies and treatments to monitor the progression of this relatively rare eye disease and recommend the best treatment options to help patients maintain good vision.
Our cornea specialists, Adam J. Altman, MD, Jonathan D. Primack, MD, and Kevin J. Shah, MD are board-certified and cornea fellowship-trained ophthalmologists. Fellowship training means they have undergone an advanced course of training in all aspects of corneal disease and care. A fellowship is considered the ultimate training for an ophthalmologist. It means that they can provide you with the highest standard of care.
Adam Altman, MD, received his medical degree from the University of Massachusetts Medical School with numerous honors, graduating in the top 10% of his class. He performed his ophthalmology residency at the world-renowned Duke University Medical Center in Durham, North Carolina, and was fellowship-trained in cornea and external eye diseases at the prestigious Wills Eye Hospital in Philadelphia. Dr. Altman was one of the cofounders of Wills Eye Hospital's Refractive Surgery Service.
Jonathan Primack, MD, graduated from the Washington University School of Medicine and served as an intern at Lenox Hill Hospital. He performed his ophthalmology residency at the Mount Sinai Medical Center in New York City. He was fellowship-trained in cornea, external disease, and refractive surgery at the Massachusetts Eye & Ear Infirmary at Harvard Medical School and, while there, received the prestigious Heed Ophthalmic Fellowship.
Kevin J. Shah, MD, joined Eye Consultants of Pennsylvania in 2016 after serving as faculty at the Cole Eye Institute at Cleveland Clinic. Dr. Shah, a board-certified cornea and cataract surgeon, brings a variety of modern surgical techniques to Eye Consultants of Pennsylvania. Dr. Shah earned his medical degree from SUNY Upstate Medical University in Syracuse, NY and completed his ophthalmology residency at Manhattan Eye and Ear Throat Hospital / New York University. He then completed a fellowship in Cornea and External Disease at the Cincinnati Eye Institute/University of Cincinnati under the mentorship of Edward J. Holland, MD, an internationally recognized leader in cornea transplantation and ocular surface reconstruction.
What is Keratoconus?
The cornea is normally dome-shaped, like a ball. Keratoconus occurs when the surface of the cornea weakens and bulges outward, forming a cone shape. This abnormal curvature changes the refractive power of the cornea and can lead to severe vision problems, including nearsightedness, astigmatism, and/or scarring of the cornea.
According to the National Eye Institute, Keratoconus is one of the most common corneal disorders in the United States. It is most prevalent in teenagers and young adults, it may affect both eyes, and it often runs in families.
Common symptoms of Keratoconus include a sudden change of vision in just one eye, blurred and distorted vision, and haloes around bright lights. If your eye doctor suspects Keratoconus during an eye exam, he or she will measure and analyze the shape of the cornea to determine the best course of treatment.
Treatment for Keratoconus
Mild Keratoconus may be treated with eyeglasses and/or soft contact lenses. If vision declines, many patients require gas-permeable contact lenses or other hybrid lenses. With good contact lens care, only 10% to 20% of patients need further medical or surgical intervention.
If the Keratoconus worsens over time and a contact lens cannot be fitted properly or does not adequately correct vision, corneal inserts, called Intacs, may be useful to achieve a flatter cornea. The procedure involves the placement of tiny, clear, crescent-shaped plastic polymer inserts in microscopic channels created in the cornea by a corneal surgeon.
On the horizon, collagen cross-linking with riboflavin (CXL) is a developing Keratoconus treatment that is awaiting FDA approval.  It has been shown to strengthen the corneal structure by placing riboflavin eye drops onto the surface of the eye and exposing the surface to ultraviolet light. The objective is to stop the progression of Keratoconus and avoid the need for a cornea transplant.
For patients with advanced Keratoconus, corneal transplant surgery may become necessary to restore a more normal shape to the cornea. In most cases, a penetrating keratoplasty (PKP) is the preferred surgical solution, although sometimes the cornea surgeon may recommend a lamellar keratoplasty (LKP).
With some of the most accomplished cornea specialists in the state, the Eye Consultants of Pennsylvania team offers Keratoconus treatment to patients in Lancaster County, Schuylkill County and Berks County, PA.
Contact us at (800) 762-7132 to schedule an evaluation.
Physician information including education, training, practice location and more.
Call 800-762-7132 or make an appointment online.