Corneal Transplant Surgery in Lancaster PA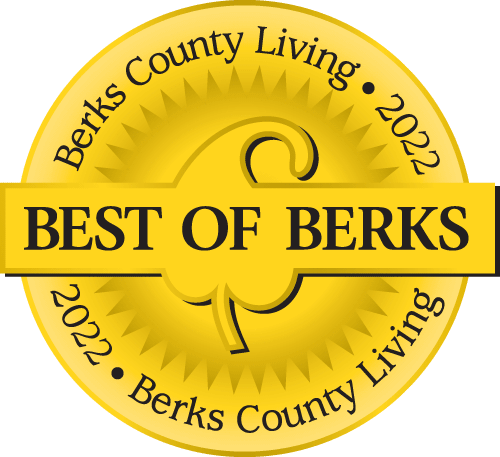 Voted Best of Berks—
eight years in a row!
Eye Consultants of Pennsylvania is a leading full-service ophthalmology practice in the Lancaster, PA area. Our cornea specialists, Adam J. Altman, MD, Jonathan D. Primack, MD, and Kevin J. Shah, MD, are leading board-certified and fellowship-trained ophthalmologists who specialize in corneal transplant surgery and all aspects of corneal disease and care.
Drs. Altman, Primack and Shah are cornea fellowship-trained. Fellows go through extensive additional training under the guidance of highly-qualified experts in the field of corneal surgery. This extra training focuses on the highest standards of care. Drs. Altman, Primack and Shah utilize the most advanced technologies and treatments to restore corneal clarity and clearer vision.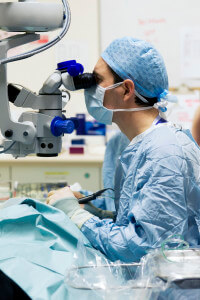 Dr. Altman completed his Cornea and External Eye Diseases Fellowship training at the world famous Wills Eye Hospital in Philadelphia. Dr. Primack completed his Cornea, External Disease, and Refractive Surgery Fellowship training at the prestigious Massachusetts Eye and Ear Infirmary at Harvard Medical School. Dr. Shah graduated from SUNY Upstate Medical University and received his fellowship training at the Cincinnati Eye Institute at the University of Cincinnati.
What is Corneal Transplantation?
The cornea is the normally crystal-clear tissue on the surface of the eye that provides a window for light to pass through. It bends or "refracts" the light rays to help them focus on the retina.
Injury and certain diseases may swell, scar or distort the shape of the cornea, causing severe vision impairment. Some conditions are genetic, such as Fuchs' Dystrophy or Keratoconus. Others are caused by infections, such as those associated with Herpes Virus, Shingles or contact lenses.
In some cases, the best course of treatment may be a corneal transplant. The procedure removes some or all of the cornea and replaces it with corneal tissue from an organ donor. According to the Eye Bank Association of America, approximately 46,000 corneal transplants are performed in the U.S. each year.
Types of Corneal Transplants
Corneal transplant techniques have evolved over the last several years. After careful examination of the eye, Dr. Altman or Dr. Primack may recommend one of the following transplant procedures, depending on the underlying problem.
Penetrating Keratoplasty (PKP) –This type of corneal transplant is used to treat many conditions that affect multiple layers of the cornea. In most cases of Keratoconus, PKP is the preferred surgical solution. The full thickness of the cornea is removed and replaced with a donor cornea that is sutured into place with stitches tinier than a human hair. Donor corneas are provided by eye banks throughout the U.S. and are carefully reviewed to check for viruses and clarity before being released for transplantation.
Lamellar Keratoplasty (LKP) –This type of corneal transplant may be performed for conditions such as Keratoconus and corneal scarring if the damaged corneal tissue is mainly located in the outermost 50% of the cornea. The outermost half of the cornea is carefully dissected and removed along with any damaged tissue. Then a new donor cornea is gently sutured into place. LKP is less invasive than PKP, and the eye may be stronger because only part of the corneal tissue is replaced but may have some loss of clarity.
Descemet's Stripping with Endothelial Keratoplasty (DSEK) – This relatively new corneal transplant is most often used to treat conditions that affect the back part of the cornea, such as Fuchs' Dystrophy. It involves making a small incision in the cornea. Then, the diseased endothelial cells are removed and replaced with donor corneal cells. An injected air bubble, instead of sutures, keeps the donor tissue in place. The majority of Fuchs' Dystrophy patients who have a successful DSEK transplant continue to be free from symptoms for at least ten years.
To learn more about corneal transplant surgery in Lancaster, PA, get in touch with Eye Consultants of Pennsylvania at (800) 762-7132 to schedule an evaluation. Dr. Altman, Dr. Primack and Dr. Shah will discuss the best course of action for your individual needs.
Physician information including education, training, practice location and more.
Call 800-762-7132 or make an appointment online.