Corneal Transplant Surgery Schuylkill County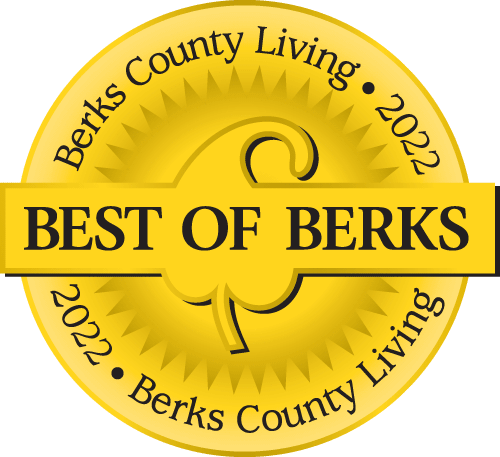 Voted Best of Berks—
eight years in a row!
Corneal transplant surgery has evolved over the last few years, and approximately 46,000 cornea transplants are performed in the U.S. every year. The skilled cornea surgeons at Eye Consultants of Pennsylvania utilize the most advanced techniques to restore corneal clarity and clearer vision for patients throughout Schuylkill County.
Adam J. Altman, MD, Jonathan D. Primack, MD, and Kevin J. Shah, MD are leading board-certified and fellowship-trained ophthalmologists who specialize in corneal transplants and all aspects of corneal disease and care.
Adam Altman, MD, received his medical degree from the University of Massachusetts Medical School with numerous honors, graduating in the top 10% of his class. He performed his ophthalmology residency at the world-renowned Duke University Medical Center in Durham, North Carolina, and was fellowship-trained in cornea and external eye diseases at the prestigious Wills Eye Hospital in Philadelphia. Dr. Altman was one of the cofounders of Wills Eye Hospital's Refractive Surgery Service.
Jonathan Primack, MD, graduated from the Washington University School of Medicine and served as an intern at Lenox Hill Hospital. He performed his ophthalmology residency at the Mount Sinai Medical Center in New York City. He was fellowship-trained in cornea, external disease, and refractive surgery at the Massachusetts Eye & Ear Infirmary at Harvard Medical School and, while there, received the prestigious Heed Ophthalmic Fellowship.
Kevin J. Shah, MD, joined Eye Consultants of Pennsylvania in 2016 after serving as faculty at the Cole Eye Institute at Cleveland Clinic. Dr. Shah, a board-certified cornea and cataract surgeon, brings a variety of modern surgical techniques to Eye Consultants of Pennsylvania. Dr. Shah earned his medical degree from SUNY Upstate Medical University in Syracuse, NY and completed his ophthalmology residency at Manhattan Eye and Ear Throat Hospital / New York University. He then completed a fellowship in Cornea and External Disease at the Cincinnati Eye Institute/University of Cincinnati under the mentorship of Edward J. Holland, MD, an internationally recognized leader in cornea transplantation and ocular surface reconstruction.
The Importance of the Cornea
The cornea, the normally clear tissue on the surface of the eye, plays an important role. It acts as a protective shield for the eye, keeping it free from dust, germs, and other foreign material. It also helps to focus light rays onto the retina at the back of the eye, which transmits images to the brain.
When the cornea is damaged, it can become cloudy or its shape can change. This can prevent light from reaching the retina and cause distorted images to be transmitted to the brain.
Common Reasons for Corneal Transplants
A corneal transplant can be performed to remove all or part of a damaged cornea and replace it with healthy donor tissue. The most common reasons for performing the surgery are:
Injury/trauma — Sometimes the cornea is damaged, perforated or scarred so severely due to injury that it will not heal properly. Corneal transplant surgery may be recommended to improve vision or, in very serious injuries, to reconstruct the cornea and preserve the eye.
Fuchs' Dystrophy – This is a genetic condition in which the endothelial cells that line the inside of the cornea begin to die off and the cornea becomes progressively swollen. Doctors typically treat early stages of Fuchs' Dystrophy with drops, ointments and/or contact lenses to reduce corneal swelling. However, when vision impairment affects the patient's quality of life, a corneal transplant may be able to restore vision.
Keratoconus — Keratoconus occurs when the surface of the cornea weakens, causing the cornea to bulge outward in a cone shape. Many cases of keratoconus are mild and can be managed with contact lenses or eyeglasses. But, in some patients, the cornea may become dangerously thin or cause serious vision problems and corneal transplantation may be recommended.
Diseases/infection — Infections can cause damage to the cornea that will not heal. There are also other medical conditions that make the cornea very thin or cloudy. When these conditions are not responsive to medications and other treatments, a corneal transplant may become necessary.
Cornea transplants have become somewhat common in the U.S. as a treatment for damaged and cloudy corneas. They have proven to be quite effective for Fuchs' Dystrophy, Keratoconus, corneal scars and other types of corneal disease.
Get in touch with Eye Consultants of Pennsylvania for more information about corneal transplant surgery for patients in Schuylkill County, Lancaster County, Berks County, Montgomery County, Lebanon County and beyond. Dr. Altman, Dr. Primack and Dr. Shah will be happy to evaluate your condition and answer your questions.
For an appointment, call toll-free 1-800-762-7132.
Physician information including education, training, practice location and more.
Call 800-762-7132 or make an appointment online.