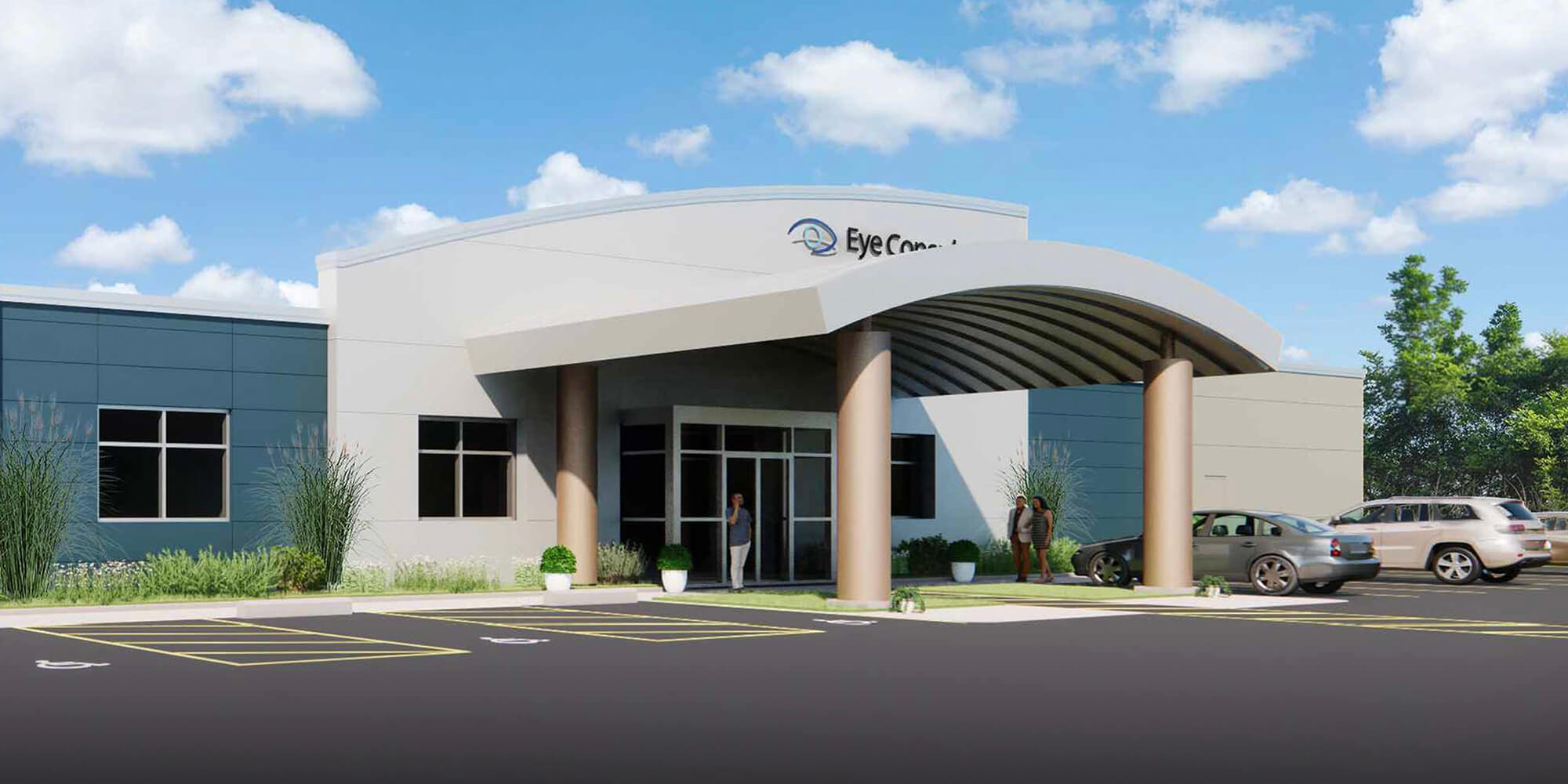 Our New Pottsville Office Opens June 27, 2023!
POTTSVILLE (Opening 6/27/23)
1494 Route 61 Hwy S, Suite 100
Pottsville, PA 17901
Telephone 570-621-5690
Appointments: 570-621-5690
Fax: 570-622-9285
Office Hours:
Monday, Tuesday, Wednesday and Friday:
9:00 am to 5:00 pm
Thursday:
9:00 am to 9:00pm
DIRECTIONS TO OUR NEW POTTSVILLE OFFICE
From the North:
Take Rt 61 S from Pottsville, make the first right into our parking lot directly off the highway. The turn off is before you reach our Eye Consultants of Pennsylvania sign, and before the Rockwood Center or Cressona Mall.
From the South:
Take Rt 61 N toward Pottsville. At the Cressona Mall main entrance traffic light, turn left and come down the ramp. At the end of the ramp, immediately turn right and drive past Giant's gas station and continue to follow until you approach the end of the parking lot. Turn left to go up to the stop sign and then turn right at the stop sign onto the road that connects the Mall to our property, going past the back of the Rockwood Center. As you enter our property, turn to the right to find patient parking.
On June 27, 2023, Eye Consultants of Pennsylvania will open a brand new office and optical shop at 1494 Route 61 Hwy S, next to Rockwood Center, near the Cressona Mall, in Pottsville.
Our new Pottsville office is larger, more convenient and equipped with the latest technologies.
More convenience for our patients and more appointment availabilities with our renowned doctors.
A complete Granite Point Optical location with the latest in lens technology, a large variety of frames to choose from, and complete contact lens options – all located on-site.
Soon, it will also be home to a new, physician-owned surgery center, called The Schuylkill Surgery Center. That means that the eye surgeries our patients need will be, literally, right down the hall.
More plentiful parking, easy access, a very convenient address, and we're on the S.T.S. Bus Route, so getting in and out is easier for our patients, too.
It's what you'd expect from the region's eyecare leader. The doctors you trust. Plus, a complete optical shop. And a physician-owned surgery center coming soon. In a larger, more convenient, state-of-the-art location. Right here. Close to home.
Meet our Pottsville eye specialists.
More appointments, more often, close to home.
Cataract, LASIK
Board-Certified, Fellowship-Trained
Wyomissing, Pottsville
"The fact that my dad has been an eye doctor in Berks County for 30 years and his choice in surgeons was Dr. Altman says it all. The results were fantastic. Thank you, Dr. Altman."
— Mallory M. | LASIK Patient